I'm delighted to welcome USA Today's bestselling author The Highlander's English Woman .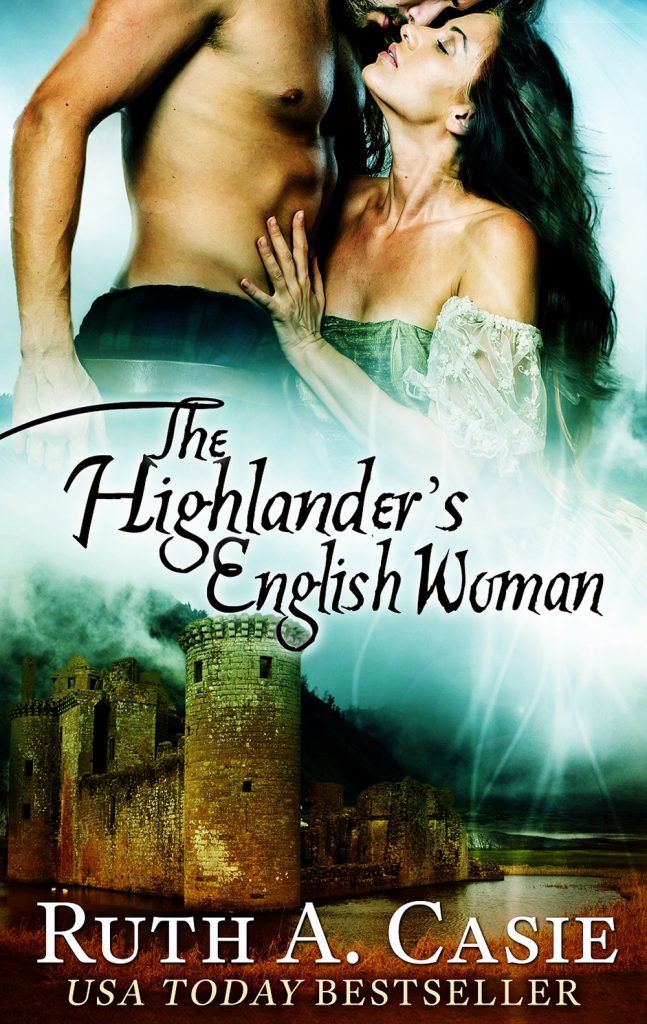 Ruth A. Casie to Medieval Monday. As part of the Summer blog theme, "Villians and Bad Boys", Ruth introduces us to the villain in her exciting novel,
Laura Reynolds is in love with her long-time friend, Jamie Maxwell Collins. She adores his playful sense of humor, caring nature as well as his strong sense of family and honor.
Jamie lives across the border in Scotland. Outwardly carefree, he hides a dark secret. He can't involve Laura in this deception. He can't give her hope for a future together.
Laura stumbles upon Jamie's secret. In her heart of hearts she knows Jamie is innocent. Their relationship in tatters and with no hope of reconciliation, she plays a deadly game to exonerate Jamie, she agrees to a political marriage. She has no idea the entire game has been orchestrated by her future husband, Jamie's greatest enemy.
Excerpt:
"You'll let me know your decision, Wesley."
Jamie brought Laura to a halt. An exasperated male voice drifted out of the great hall.
"I want to make the announcement as soon as possible. With Richard gone and Glen Kirk so close to the Scottish border, you need someone strong to hold back the devils." Lord Bryce Mitchell of Ravencroft, the manse next to Glen Kirk, stood with Wesley and Darla.
Standing at the great hall entrance, Jamie stiffened when Laura's pulse skittered into a panic beneath his fingertips. Jamie's free hand covered hers until the beat settled into a normal rhythm. If Bryce couldn't feel sympathetic toward the family, couldn't he at least curb his speech?
Be sure to leave a comment for Ruth to be in the running for my giveaway – an eCopy of
The Highlander's English Woman.
A winner will be randomly selected and announced next week on Medieval Monday, September 9th.
*********
And to read and comment on Barb's latest excerpt of one of her favorite villains, visit Ruth's blog: www.RuthACasie.blogspot.com.
Have a great week, everyone!