I'm happy to welcome Best Selling Author Laurel McDonnell as my first Medieval Monday guest. She's featuring a look at her marvelous Christmas tale, A Knight Before Christmas.
Blurb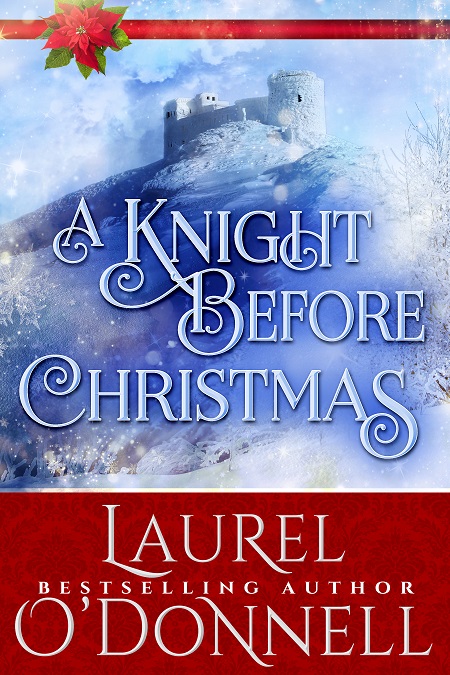 Blamed by her father for her twin sister's death on Christmas Eve, Lady Eve Chandos agrees to marry a man she does not love to please him and appease his years of wrath. Betrayed by his brother at an early age, Sir Gabriel Bedford decides it is time to make amends and attends his brother's marriage, but he is unprepared for the beauty Lady Eve has grown into and the attraction that quickly sparks between them.
As Christmas approaches, can Eve and Gabriel find the happiness they seek, or will the secrets of their past doom them to remain apart forever?
Buy Link –
Amazon – https://www.amazon.com/dp/B07YZS3D3B
Amazon UK – https://www.amazon.co.uk/dp/B07YZS3D3B
Amazon CA – https://www.amazon.ca/dp/B07YZS3D3B
Amazon AU – https://www.amazon.com.au/dp/B07YZS3D3B
EXCERPT:
Eve's mouth dropped. Her mother always had time for the children, making certain that as a child she played with all of them. Her father had grown cynical and pompous after her mother passed. Eve closed her mouth. "Yes, Father." But she had no intention of following his advice.
"You have guests waiting in the Great Hall to celebrate your marriage. Spend your time with the nobles." He strolled down the hallway.
Eve watched him go, longing for a different time. Longing for the time when he would look at her with tenderness, when he would carry she and Eden on his shoulders, proudly. She longed for that father. "Father!"
He paused and turned to her.
She wanted… what? What did she want from him? To tell him to love her again? To tell him about Eden, that she was happy, that she visited with her sister? He would only become angry. She shook her head. "I was thinking of mother is all."
Please continue reading the excerpt from A Knight Before Christmas next week at Ashley York's website https://www.ashleyyorkauthor.com/

Here's where you can find my excerpts throughout the round.
Nov. 25: https://www.laurel-odonnell.com/blog.html
Dec. 2 https://www.marymorganauthor.com/blog
Dec. 9 https://bambilynnblog.wordpress.com/
Dec. 16 https://sherryewing.com/blog/
Dec. 23 http://ruthacasie.blogspot.com/
Dec. 30 https://judithmarshallauthor.com/blog/
Jan. 6 https://www.cathymacraeauthor.com/bits-n-bobs-author-blog
Jan. 13 http://lanemcfarland.com/blog/
Jan. 20 https://www.ashleyyorkauthor.com/blog