You have a real treat in store on today's Tempting Tuesday. My guest is a dear friend and fellow Rose (Wild Rose Press), multi-award winning author Mary Morgan. Mary is celebrating the release of her latest book, To Weave A Highland Tapestry, which tells the story of a favorite character from other of her Dragon Knights Series. Patrick MacFhearguis has long been an important part of her Dragon Knights family and at last he gets his Happily Ever After. And if you've read even one of the books in which Patrick has appeared, you know what a wonderful hero he makes. To remind us of his history, Mary brings A Journey with Patrick MacFhearguis through the Order of the Dragon Knights Series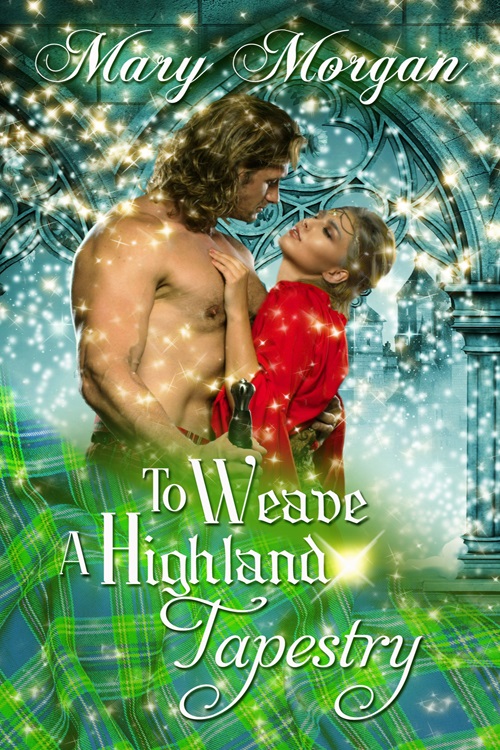 Dragon Knight's Sword
(The MacFhearguis and MacKay clan were bitters enemies in the first book)
"No fears, Brother," replied Michael. "Their land is barren of people, and the MacKays are scattered." He waved his hand dismissively in the air. "Do not worry about Alex. Our brother can hold his own."
Patrick held back his words, gripping his cup more tightly. Alex was on enemy land and regardless what Michael spouted, his gut told him the MacKays would one day return, and the real battle would begin.
Dragon Knight's Medallion
(When the two clans begin to unite)
They approached the trees and instantly Stephen drew forth his sword. His blade held against the throat of Patrick MacFhearguis with a look of fury.
"Lugh's balls!" Stephen growled. "Do ye ride with these bastards, Duncan?"
The hiss of steel could be heard everywhere as all the men, excerpt Duncan, unsheathed their swords.
Patrick glowered. "Duncan, I believe ye had better explain to your brother that we are now on the same side."
Duncan clasped a firm hand on Stephen's sword arm. "Aye. We work together."
"Since when?" spat out Stephen, keeping his focus on Patrick.
"The night when Lachlan took my beloved. They helped to free her and stand with me against him."
Dragon Knight's Axe
(Patrick chooses allegiance with the MacKays and against his older brother)
Patrick glanced over his shoulder before turning back again. "For the moment, ye must remain here in the dungeon. But I swear I will find a way to free ye both. Michael is not himself these days."
Alastair frowned, and she saw him grimace from the effort. "Why are ye helping, MacFhearguis? Is this a trick?"
"I do not have much time, the guard is approaching. When I come to fetch ye, we must leave quickly. I will explain all in time." Patrick took a step closer. "Alex and I are working with your brothers to stop this evil that has spread across our lands. That is all I can say for now." He took a step back outside the cell.
"Here is some bread and water. I shall return when I can."
The door closed with a loud clang, and Fiona gave a shudder. "He is our only hope at the moment, Alastair. Strange, don't you think?"
"Aye, leannán. A MacFhearguis helping a MacKay? Against his laird?" He sighed deeply, "I would verra much like to hear what has been happening since my absence."
Dragon Knight's Ring
(The youngest MacFhearguis returns home from the Crusades to find everything changed)
Adam glanced at Patrick and then back to Alex.
"'Tis a strange place I have returned to, where enemies stand together."
"The MacKays are no longer our enemies," protested Alex. "We have battled side by side with them. Death has come to many on our lands. The druids believe Lachlan wove his foul magic before the night that claimed Margaret. He used the Dragon Knights in much the same as Michael. Lachlan is verra powerful, and his force strengthens with each passing moon."
His gut twisted at the continued mentioning of magic and druids. Standing, Adam walked to the window. "Magic and druids. Their time is coming to an end."
"You have discovered this knowledge from the new religion?" Sarcasm laced Patrick's question.
Adam kept silent, staring at the dark clouds looming in the distance.
Patrick let out a curse. "Did ye not say your road was filled with blood? There is no perfect belief."
"Ye are wrong, Patrick," he argued. "There is more to the new religion."
I hope you've enjoyed these teasers of Patrick MacFhearguis. Now find out how he found his true purpose, and the woman who will steal his heart in To Weave a Highland Tapestry!
Blurb:
Patrick MacFhearguis, hardened by battles won and lost, desires what he can never have—peace within his heart and soul. Yet, the ever-meddling Fae weave a new journey for him to conquer—a task this highlander is determined to resist.
When skilled weaver, Gwen Hywel, is commissioned to create a tapestry for the MacFhearguis clan, she embraces the assignment. While seeking out ideas, she finds herself clutching the one thread that can alter the tapestry of her life and heart.
A man conflicted by past deeds. A woman with no family of her own. Is it possible for love to unravel an ancient past, in order to claim two badly scarred hearts? Or will the light of hope be doused forever?
Excerpt
"Where is the pain?"
"It's tolerable." She refused to appear weak, returning the same remark he had shared with her earlier.
Patrick reached for her hand. His warmth and strength seeped through her skin. "Place both your hands against the bark with your feet some distance apart."
"And why am I doing this?"
The beginning of a smile tipped the corners of his mouth. "Trust me, lass. Ye are in pain from riding stiffly for many hours."
For reasons she couldn't fathom, Gwen had faith in the man. Removing her hand from his, she did as he instructed.
His presence loomed from behind her. "If ye will permit me, I shall roll my knuckles along your back."
Heat flared instantly up her neck, but Gwen nodded, giving him permission.
When the first contact of his fist swept across her back, Gwen let out a moan. Pain and pleasure fought for dominance. She closed her eyes against the sensation of his healing and seductive touch, allowing her body to ease from its rigid position.
"Let your limbs relax," he urged.
"Feels so good," she mumbled.
He splayed his fingers and massaged the knots along the column of her neck. Delicious pinpricks trickled down her back, along with the melting snow on her head. Gwen knew she presented a wretched sight, but she gave no care. His fingers caressed the top of her spine, and wove their way down to both shoulders. By the time he finished, her body was on fire with another type of ache, but her muscles had loosened up. There was no denying the man ignited a spark within her.
Gwen turned around slowly.
He placed his hand above her on the tree, trapping her against the rough bark with his body. Lowering his head near her ear, he whispered. "Better?"
The word had her breathing rapidly. Gwen did the unthinkable and pressed her cheek against him—his beard grazing her face. "Yes."
"Good," he breathed the word against her skin and withdrew.
He held her captive with the intensity of his gaze—compelling and magnetic. She had contained her inner woman within a cocoon for so long she yearned to be set free. If this was a distorted nightmare, she was determined to leave it on a positive experience.
When neither made a move to part, the butterfly emerged. Gwen lifted her hand and cupped his cheek. His eyes darkened as he turned his face into her palm, pressing his warm lips against her skin. A new and unexpected heat rushed inside her, and she gasped with the pleasure.
Patrick took a step back, breaking their connection. A slash of wind slapped across her face, cooling the heat of their encounter.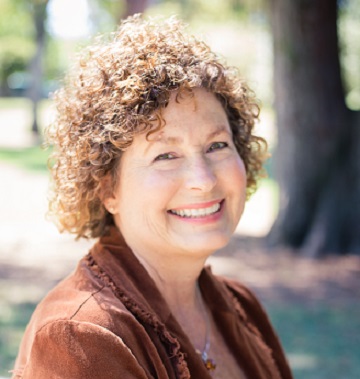 Buy Links:
Amazon: https://www.amazon.com/Weave-Highland-Tapestry-Dragon-Knights-ebook/dp/B07Z2ZWQW7/
Barnes & Noble: https://www.barnesandnoble.com/w/to-weave-a-highland-tapestry-mary-morgan/1134375461?ean=9781509229079
AppleBooks: https://books.apple.com/us/book/to-weave-a-highland-tapestry/id1483415813?mt=1
About the Author:
Award-winning Celtic paranormal and fantasy romance author, Mary Morgan, resides in Northern California with her own knight in shining armor. However, during her travels to Scotland, England, and Ireland, she left a part of her soul in one of these countries and vows to return.

Mary's passion for books started at an early age along with an overactive imagination. Inspired by her love for history and ancient Celtic mythology, her tales are filled with powerful warriors, brave women, magic, and romance. It wasn't until the closure of Borders Books where Mary worked that she found her true calling by writing romance. Now, the worlds she created in her mind are coming to life within her stories.
If you enjoy history, tortured heroes, and a wee bit of magic, then time-travel within the pages of her books.
Connect with Mary at these places:
WEBSITE/BLOG: https://www.marymorganauthor.com/
TWITTER: http://twitter.com/m_morganauthor
FACEBOOK AUTHOR PAGE: https://www.facebook.com/MaryMorganAuthor/
GOODREADS: http://www.goodreads.com/author/show/8271002.Mary_Morgan
AMAZON AUTHOR PAGE: http://www.amazon.com/Mary-Morgan/e/B00KPE3NWI/
PINTEREST: www.pinterest.com/marymorgan50/
INSTAGRAM: https://www.instagram.com/marymorgan2/
BOOKBUB: https://www.bookbub.com/authors/mary-morgan
LINKEDIN: https://www.linkedin.com/in/mary-morgan-2634a77a/
AUDIBLE AUTHOR PAGE: https://www.audible.com/author/Mary-Morgan/B00KPE3NWI