Today I'm so happy to Welcome a fellow Medieval Monday author and friend, Sherry Ewing. Sherry has brought the new cover and a peek at her upcoming book, LOVE WILL FIND YOU. It's Book Four in her popular The Knights of Berwyck series.
In celebration of the cover AND her upcoming release–on May 19–Sherry is offering a FREE BOOK. If My Heart Could See You, shown below, is free. The link is below the cover.
Now here's a glimpse of Sherry's upcoming release.
BLURB:
Sometimes a moment is all we have…
Ella Fitzpatrick is a woman with a secret. As she comes and goes from Berwyck Castle, seeking refuge within its gates, she yearns to be reunited with the one for whom she crossed time from the twenty-first century. She has lived another lifetime in the twelfth century waiting for the date of their reunion and it is almost upon her. But how could she have known the man she believes she loves is not the person she needs?
Killian of Clan MacLaren has been infatuated with Ella for many a year but has guarded his heart, knowing her affection lies with another. When Ella must flee Berwyck, Killian vows to escort her to her encounter with destiny. But passion flares between them and there is no doubt the bond they have is far greater than either of them expected.
Their time together is running out. Killian has a decision to make that might give him and Ella a future together. If you could change someone's past, would you seize the moment?
EXCERPT:
Yanking on the reins of his mount, Killian moved forward to stand before Ella. Looping the leather straps around the pommel, he offered her his assistance in order to mount the huge animal.
"May I, Lady Ella?" he inquired, holding out his hand to her.
She gave a weary sigh. There was no sense in attempting to remain indifferent to the orders he had been given. "If you must obey your lord, then I suppose I must too. But for heaven's sake, please call me Ella."
"'Tis not seemly ye should ask such of me, my lady."
Her brow rose at his obstinacy. 'Twas most irritating and she preferred to forget the part of her past that made such a statement true. "I must insist. I do not profess to be a lady of high rank and refuse to be treated as such. I am just Ella."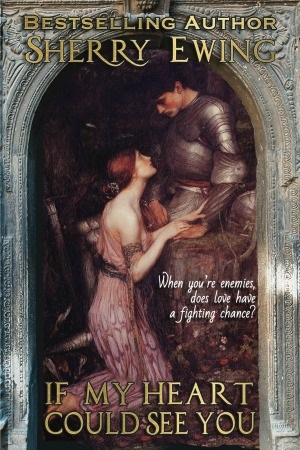 He turned his back on her momentarily, walking towards the ocean waves grumbling to himself about the stubbornness of some women. He returned with his decision. "If ye insist, then I must needs humor ye, I suppose. Let us away, Ella."
"A wise choice, Sir Killian."
"Just Killian," he replied, and his eyes twinkled in suppressed merriment, as if he expected her to resist dropping all formality between them. With a small smile, she nodded her head. "Killian, then."
BUY LINKS:
Amazon US: https://amzn.to/3cixJPC Apple Books: https://apple.co/3cjFMvq Barnes & Noble: http://bit.ly/3crq6pU Kobo: http://bit.ly/2PB7Dh9
MORE ABOUT SHERRY:
Sherry Ewing picked up her first historical romance when she was a teenager and has been hooked ever since. A bestselling author, she writes historical and time travel romances to awaken the soul one heart at a time. When not writing, she can be found in the San Francisco area at her day job as an Information Technology Specialist.
Website & Books: www.SherryEwing.com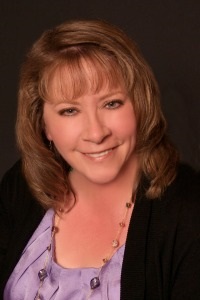 Bluestocking Belles: http://bluestockingbelles.net/
Bookbub: https://www.bookbub.com/authors/sherry-ewing
Facebook: https://www.Facebook.com/SherryEwingAuthor
Goodreads: https://www.goodreads.com/goodreadscomsherry_ewing
Instagram: https://instagram.com/sherry.ewing
Pinterest: http://www.Pinterest.com/SherryLEwing
Tumblr: https://sherryewing.tumblr.com/
Twitter: https://www.Twitter.com/Sherry_Ewing
YouTube: http://www.youtube.com/SherryEwingauthor
Sign Me Up!
Newsletter: http://bit.ly/2vGrqQM
Street Team: https://www.facebook.com/groups/799623313455472/
Facebook Official Fan page: https://www.facebook.com/groups/356905935241836/