Welcome to one of my special sister Roses, Sadira Stone. Sadira is another of us published with The Wild Rose Press. She's celebrating the release of her latest on Monday. And as a special introductory offer, the book is only $2.99 through the end of the month.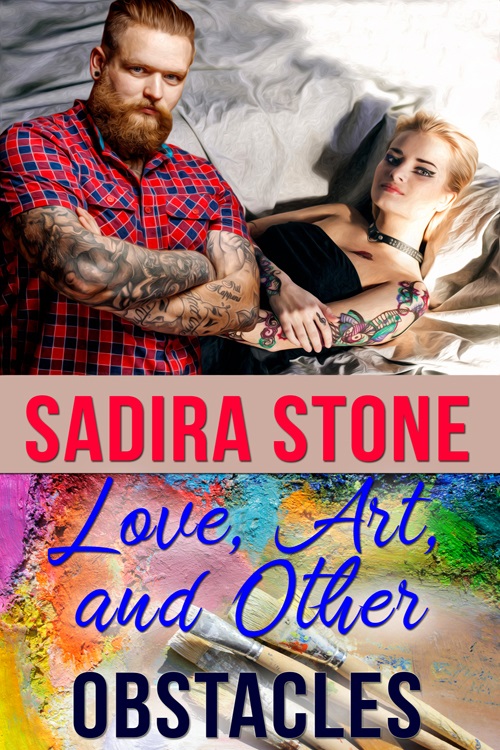 I'm so glad you're here today to talk about your newest book in the Book Nirvana series. LOVE, ART, AND OTHER OBSTACLES is another intriguing, steamy, story of the triumph of love for an unlikely couple.
Please tell us what inspired the unique Book Nirvana series?
Until 2016, I was one of those readers—literary snobs who look down their noses at romance for the usual stupid reasons: too corny, too predictable, too fluffy. Then I read about how fun and lucrative writing erotica can be. I thought, what the heck? Let's try.
I have never had so much fun with a writing project! My first steamy romance, Through the Red Door, nearly wrote itself, though it damn sure didn't edit itself. Now I'm totally addicted to passionate, heartfelt stories with happy endings, both as a reader and as a writer.
Why set the series in a bookshop? Ever since I was a wee lass, I dreamed of owning one. Add to that my fascination with historical erotic art and literature, and you've got the Book Nirvana series, set in an indie bookshop with an extensive erotica collection behind a locked red door.
I love writing stories in which a couple's powerful physical attraction leads them to consider a partner outside their usual M.O.—one who just might turn out to be their perfect match. That's how it happened for my husband and me!
I wanted to set my series in a college town, so I chose Eugene, home of the University of Oregon, with its lively arts scene and rich counterculture legacy from the hippie era. It's now my favorite Oregon town to visit!
Here's a peek at Love, Art, and Other Obstacles
Tagline: She's a free spirit. He's a one-woman man.
Blurb:
Rejected by her family for her bisexuality, graphic artist Margot DuPont yearns for a life with no fences, no limits, and no family ties. Between college, work at Book Nirvana, and an art competition, she barely has time for her part-time girlfriend, much less a flirtation with her competitor.
Dumped into the foster system at a young age, ceramics artist Elmer Byrne craves a big, loving family of the heart. His artist family almost fills that need, but something is missing…until Margot. But when he offers his heart, her thorny defenses shatter him.
Thrown together in an art competition that could jump-start one artist's career, but not both, their irresistible attraction forces them to reconsider the meaning of success.
Excerpt
"Tell you what," he said. "How about if we have drinks and talk about anything but the competition?"
"Because…why?"
"You're a real hard-ass, aren't you?" He rolled his eyes. "Because I like you, Margot."
"Why?"
He leaned so close their foreheads almost touched, a challenge simmering in his smile. "Have a drink with me and find out."
If there was one thing she couldn't resist, it was a challenge. On the other hand, he might not like her so much if he knew about Darcy. Let that be the test, then. Let him prove he wasn't one of those possessive, controlling guys Darcy warned her about.
"Okay. I will." She stepped back. "But you should know, I'm sort of seeing someone."
His thick auburn brows contracted. "Sort of?"
"A woman."
His nostrils flared on a deep inhalation, but he held her gaze. "Is it serious?"
"Not really." Might as well serve up the truth, raw and ungarnished. Might as well be honest with herself too. "She lives in Berkeley. I only see her every month or two."
Holding her gaze, he nodded. "Okay then. Thanks for telling me." The tense lines of his mouth relaxed into a casual grin. "So, drinks?"
Well I'll be damned.
BUY LINKS:
+Barnes & Noble: https://www.barnesandnoble.com/w/love-art-and-other-obstacles-sadira-stone/1136831927
Amazon: https://www.amazon.com/dp/B086YLR81G/
Barnes & Noble: https://www.barnesandnoble.com/w/love-art-and-other-obstacles-sadira-stone/1136831927
Apple Books: https://books.apple.com/us/book/love-art-and-other-obstacles/id1510422852
Kobo: https://www.kobo.com/us/en/ebook/love-art-and-other-obstacles
Google Play: https://play.google.com/store/books/details/Sadira_Stone_Love_Art_and_Other_Obstacles?id=qtriDwAAQBAJ
Sign up for Sadira's quarterly email newsletter for freebies, news about upcoming books, and some really bad romance jokes!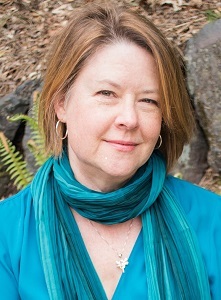 Bio:
Ever since her first kiss, Sadira's been spinning steamy tales in her head. After leaving her teaching career in Germany, she finally tried her hand at writing one. Now she's a happy citizen of Romancelandia, penning contemporary romance from her new home in Washington State, U.S.A. When not writing, which is seldom, she explores the Pacific Northwest with her charming husband, enjoys the local music scene, plays darts (pretty well), plays guitar (badly), and gobbles all the books. Visit Sadira at www.sadirastone.com .
Visit Sadira on All the Socials!
Twitter: https://twitter.com/SadiraStone
Facebook: https://www.facebook.com/sadirastone/
Goodreads: https://www.goodreads.com/author/show/18568049.Sadira_Stone
Bookbub: https://www.bookbub.com/profile/sadira-stone
Amazon author page: https://www.amazon.com/Sadira-Stone/e/B07KWK5FBX
Pinterest: https://www.pinterest.com/sadira0641/
Instagram: https://www.instagram.com/sadirastone/ Author newsletter: http://eepurl.com/dKLMP2