With her just-released entry in the delightful Once Scoop or Two Ice Cream Series, Wild Rose Press Author Sydney Winward tells the delightful paranormal story of a lady who faces an impossible choice: her magic or the man she loves. (I'm betting on an HEA, no matter what 🙂 )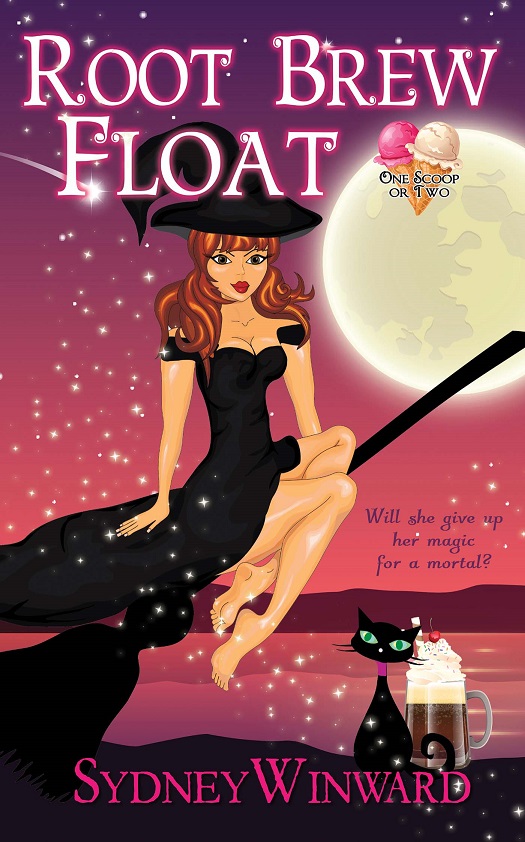 Welcome, Sydney, to your first visit to my blog. I'd love for the readers to get to know you better, so I hope you don't mind a few questions.
What is your favorite book?
The Way of Kings by Brandon Sanderson, hands down. I kept hearing that this book is amazing, that I needed to read it. But it was SO LONG! However, I gave in and I'm glad I did. It was the best book I've ever read, and I went on to read all of his other books as well, save for his YA books and Warbreaker, which is on my to-read list.
What do you do when your writing isn't coming out the way you want it to?
I do one of three things. 1. Trudge through it until I reach the end. I can always come back and edit after all! 2. Skip the scene and go to the next. I have to keep writing and keep the momentum going. If I stay stuck on a particular scene, I just might push aside my writing for a little while. 3. Put down my writing for a few days to a week, and just spend the time reading. I find that reading makes me a better writer, and I always come back to my writing with a revived spirit and a renewed passion for words.
If you could tell your younger writer self anything, what would it be?
Oh boy. My younger writing self… Let's just say I had a lot of growing to do. I'm sure the same is true for any writer. You think your stuff is good until you look back at it a few years later and cringe. But I would tell myself to just keep writing! Even if it's bad. The more you write, the better you get.
Also! And I think this one is very important. Someone NEEDS to look at your writing other than yourself. The earlier you can catch some of your bad writing habits, the better. I have grown as a writer when someone else points out what I do that needs to stop, or what I need to do better.
How many unpublished and half-finished books do you have?
Oh my… Too many to count. But that's okay! Because all the time I spend writing, published, finished, or not, it's great practice and I become better and better.
Your latest novella, Root Brew Float, just released. Tell us a little bit about these delicious ice cream creations.
Scoop of Sunshine: Clarence refers to it in the book as "happiness on a spoon".
Huckleberry Love Potion: It is what it sounds like! Eat a little bit of this, and you'll fall head over heels in love.
Summer Nights: Need a bit of help relaxing? Try a Summer Nights ice cream cone and let all your stresses melt away.
Root Brew Float: Now, I can't give this one away! You'll have to read the book to find out more 😉
Let's take a peek.
Blurb:
Josephine Brevil has lived hundreds of years haunted by the horrors she experienced during the Salem Witch Trials. She takes great care to hide her powers, though serving a Root Brew Float laced with a magic potion now and again never hurt anybody. The Order sends her to Massachusetts to deal with a paranormal threat, and she meets the young and handsome widower, Clarence Watts. However, being with him comes with a choice. How can she choose between the man she loves and the magic she holds dear?
Excerpt:
"There's a reason we're inside the circle. Nothing can touch us in here. Now close your eyes and listen to my voice." She paused for a moment to take a deep breath, channeling the magic swirling within her core. "Clarence Watts, our task here is to send your deceased wife into the afterlife, beyond the door and into the next realm. If you have done as I previously instructed, you have gotten rid of many of Heidi's earthly belongings, which is a crucial step to letting her go. Now, imagine a rope that connects you to Heidi. Cut it and sever the tie."
"It can't be that simple."
"It's not. It's symbolic of freeing her, but the act of letting go is another story altogether."
"I'm not sure how I'm supposed to let her go."
"Cling onto something else you care about. It usually helps."
His hands tightened around hers. She cracked her eyes open, her heart racing as she stared at their conjoined hands. The word home echoed in her mind again, and when she tried to push it away, it slammed back into her stronger than before.
Home is with the Order, she insisted.
Yet, her pounding heart didn't believe her.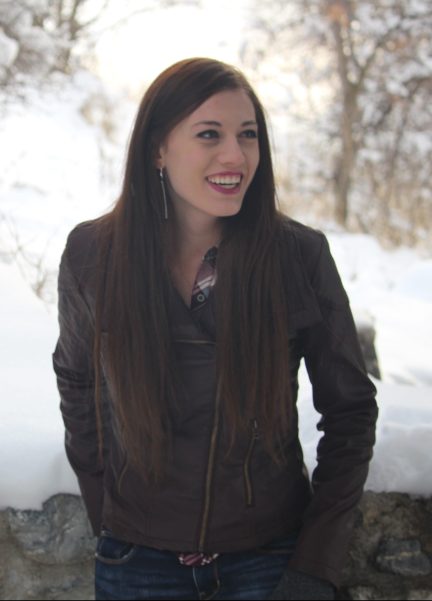 About the Author:
Sydney Winward was born with an artistic brain and a love of discovery for new talents. From drawing to sewing to music, she has loved to explore every opportunity that comes her way. At a young age, Sydney discovered her love of writing and wrote her first book at twelve years old, and since then, she hasn't been able to stop writing. Her active imagination and artistic mind take her away to different worlds and time periods, making every new story a fantastic adventure. When she is not writing (or fawning over animals in the neighborhood) she spends time with her husband and children at home in Utah.
Buy Links:
Amazon ~ Barnes and Noble ~ Applebooks
Social Links:
Website ~ Twitter ~ Facebook ~ Goodreads ~ Amazon Author Page ~ Instagram
Book Trailer: