Bambi Lynn brings her exciting Highlander adventure to Medieval Monday with a look at the changes war has wrought on a Highland laird.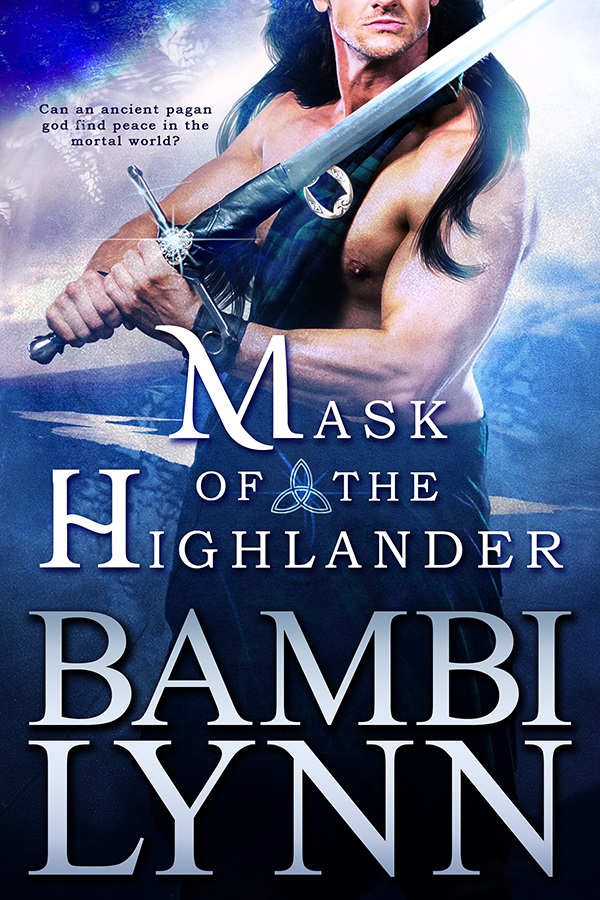 You can find my excerpt on her blog today: https://bambilynnblog.wordpress.com/
Welcome, Bambi! This is an exciting story and your cover is lovely!
BLURB:
Once she was afraid to touch him. Now she's afraid to let go.
Forced to marry to avoid war between clans, Kenna Cleary endured three days of her new husband's painful brutality, unaware of his demon heritage. Leaving her for dead, he rode off to battle the English. In the five years of his absence, she bore him a daughter, increased his holdings, and gained the love and respect of his people. Now he's home. Must she and the clan learn to endure his cruelty once more?
Can an ancient Celtic god find peace in the mortal world?
The Laird of Domhnul has returned from war a changed man—more so than his wife can possibly know. Now the warrior faces a new battle, one for his wife's heart, and his peoples' trust. He must walk the knife's edge of deception and danger, all while learning to manage the supernatural power flaring inside him and discovering a heritage he never imagined.
But when his father embroils both them in a deadly plot, can the couple find a way to prevent war between their clans?
EXCERPT
The gods and goddesses of Rome had strutted into Gaul, forcing Arduinna and those like her underground. Many had followed the humans across the sea to the isle of the Bretons and even further into Alba, but Arduinna had not let them push her out.
Her followers had been persecuted nearly to extinction, first by the Romans and their gods, then by the followers of the Son, himself. Only a handful of the Belgae still followed the old ways, paying her homage and leaving sacrifices whenever it seemed safe to do so.

Follow along next week on Ashley York's blog: https://www.ashleyyorkauthor.com/blog To catch up on last week's installment visit Cathy MacRae: https://www.cathymacraeauthor.com/bits-n-bobs-author-blog
BUY LINK: https://www.amazon.com/gp/product/B0797VSX71/
Where to find all Medieval Monday authors:
Kelly Heckart: https://kelleysrealm.blogspot.com/
Bambi Lynn : https://bambilynnblog.wordpress.com
Mary Morgan: https://www.marymorganauthor.com/blog
Sherry Ewing: https://www.SherryEwing.com/blog
Ruth A Casie: http://ruthacasie.blogspot.co.uk
Judith Sterling: https://judithmarshallauthor.com/blog/
Cathy MacRae: https://www.cathymacraeauthor.com/bits-n-bobs-author-blog
Jenna Jaxon': http://jennajaxon.wordpress.com
Ashley York: https://www.ashleyyorkauthor.com/blog