Hello Everyone. I'm excited to welcome Leigh D'Ansey, a talented writer from New Zealand, who has finished a very helpful book for Regency fans and authors. But it's not a strict instructional directive. Her Tips for Writing the Regency Romance – a light-hearted guide promises an entertaining way of looking at the process.
And–she's offering a couple of great giveaways, too. Be sure to check below.
Hi, Leigh. Thanks so much for visiting today. I'm looking forward to reading your new book! And those giveaways look marvelous!!
Barbara, thank you so much for hosting me. I am always in awe of the support and generosity writers in our genre show for each other.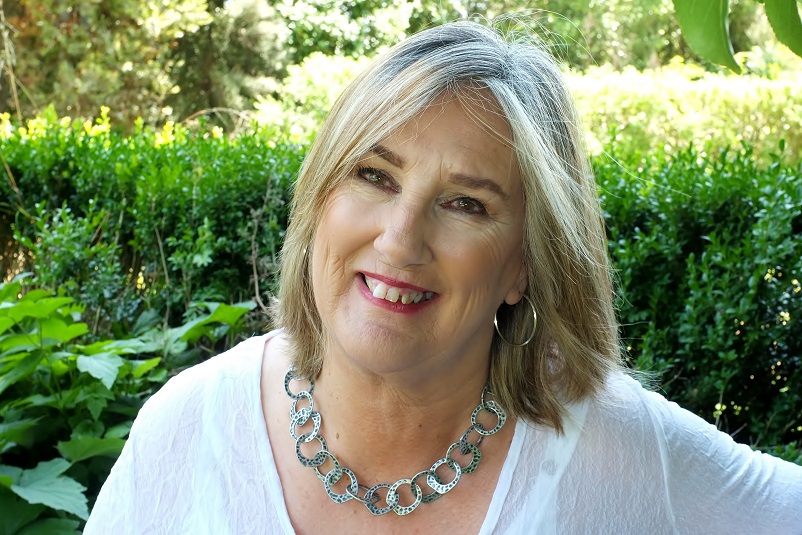 I am a writer from New Zealand/Aotearoa, way down in the South Pacific. I have been reading and writing for as long as I can remember and cannot imagine a home without books. While I'm currently focusing on writing romance, I have also published children's literature, short stories and poetry. Some of my work has been recognized at a national level. I live in a unique landscape of thermal activity, forestry, farms and lakes, with snow-capped mountains and sweeping beaches not much more than an hour or so's drive away to the south and east.
Like the rest of the world, New Zealand is experiencing unsettling times and an uncertain future. On Wednesday March 25 2020 our government asked us to enter a lockdown period of four weeks and perhaps longer. The coronavirus, Covid-19, was already several weeks into its deadly sweep across the globe. Businesses and schools closed and except for those who worked in what were deemed 'essential' services, we all stayed within the boundaries of our homes, wherever and whatever, that might be. We were encouraged to take exercise in the fresh air, and many of us didn't mind, even enjoyed the lockdown experience. For others, the sense of isolation must have been almost intolerable. Those whose daily lives routinely include fear and violence may have suffered terribly. No doubt many stories are waiting to be told when we emerge from this distressing period.
But lockdown gave me the opportunity to tuck myself away in my writing space and compile the notes I've gathered over the years into Tips for Writing the Regency Romance – a light-hearted guide.  As I near launch date, life has returned to 'normal' for many of us, although our borders remain closed to international visitors. As in many other countries, we have seen significant job loss and our economy has taken a severe hit.
While I progressed with my Regency guide, I couldn't help but compare this twenty-first century pandemic to similar events in history. The Black Death raged across Europe in the late Middle-Ages, and throughout the following centuries disease threatened crowded cities during the hottest part of summer. The people who populate the pages of a classic Regency romance set in Britain, flocked to 'town' from April to June then retreated to their country homes when the heat intensified. Those without similar means remained in the city, skirmishing with disease in overcrowded homes and teeming streets.
By its very nature, the Regency romance is more frivolous than somber, but it remains a fact that those without wealth are always more vulnerable to the catastrophic events of disease and disaster. I would like to acknowledge the suffering and brave hearts of so many, and the efforts of those essential workers across the globe who continue to care for us in so many ways.
'Tips for Writing the Regency Romance – a light-hearted guide'
If you have always aspired to write Regency romance, this is the go-to-guide for you.
My experience as a published author of Regency romance, a keen interest in the Regency era, and thoroughly researched guidelines will help you breathe life and authenticity into your stories. Come with me while I explore the intricacies of etiquette and the conventions of courting and matrimony among the British upper classes that are central features of a Regency romance. If writing a Regency romance is on your agenda, this handy guide is a must-have for your research shelf. Tips for Writing the Regency Romance will inspire you to create memorable characters who overcome obstacles, break society's rules and find their happy-ever-after while still remaining true to their time.
Here is what some reviewers said:
"Navigate the Regency era with this easy-to-read, informative guide." – Jen Yates, Regency Romance author.

"The book fair bubbles along with tips and essential-to-know tid-bits on etiquette, fashion, who was who, life below stairs and the very important marriage mart. I loved it." – Lyndsay Campbell, author of historical women's fiction.
Tips for Writing the Regency Romance – a light-hearted guide will be released August 31 and is available for pre-order now at this link: Tips for Writing the Regency Romance. If you would like to chance your luck, I will be delighted to give away one digital and one print copy after release date. To be in to win, all you need to do is sign up for my newsletter no later than September 1 here: Sign up for Leigh D'Ansey's newsletter
Winners will be notified by email, must be 16 years old or over and will be randomly chosen by 2nd September (NZST).
But wait, there's more!
I have also partnered with fellow Kiwi author Gillian Mayne for an international giveaway. We have a hand-picked selection of Kiwiana inspired gifts and will be pairing these with one of our paperbacks. The title I am giving away is 'The Beaumont Betrothal', a finalist in the RWNZ 2020 Koru Long Romance Awards.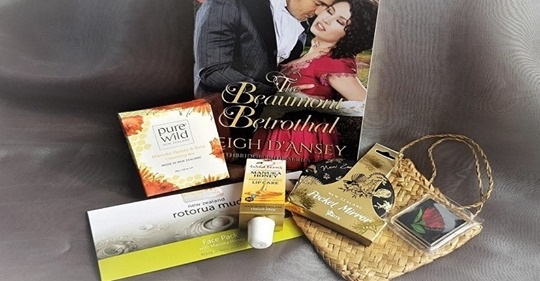 To be in to win all you need to do is signup for our newsletters;
Enter Leigh's Regency Romance signup giveaway; https://bit.ly/3adxDYJ
Enter Gillian's Sweet Romance signup giveaway; https://bit.ly/3fDYBtO
(Barb says: If these links do not click through, just copy and place in your browser URL)
The giveaway ends on 31 August 2020. Winners will be randomly chosen the following day, one from the entrants who signed up for my newsletter giveaway and one from the entrants who signed up for Gillian's newsletter giveaway
Note: The winner must be 16 years of age or older and will be required to supply a postal address so they can receive their prize.
Thanks so much for your time. It's been lovely to meet you.
For updates and more information, please visit my website www.leighdanseyauthor.com.
Lovely having you here today, Leigh. Best of luck with your new book–and with your giveaways! Oh, and would you give us a quick peek at your writing space?
Love to! Here it is.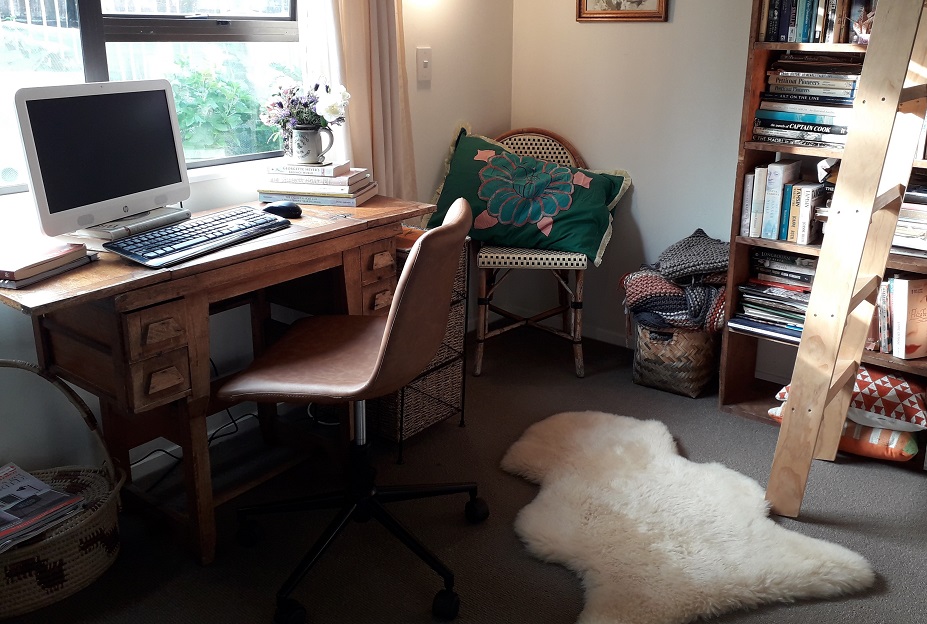 Leigh, what a nice — neat –space! And outside–a wonderful, peaceful scene. I'm looking forward to reading your next Regency romance too. Come back and visit again soon!