I am especially happy to welcome the delightful and talented Tena Stetler to the Hall today. Tena, a fellow Wild Rose Press author, has a new release, out this week. Hidden Gypsy Magic gives us a deeper look at two wonderful characters, Gwen and Brock, each from a different one of Tena's earlier books, who finally find their own Happily Ever After.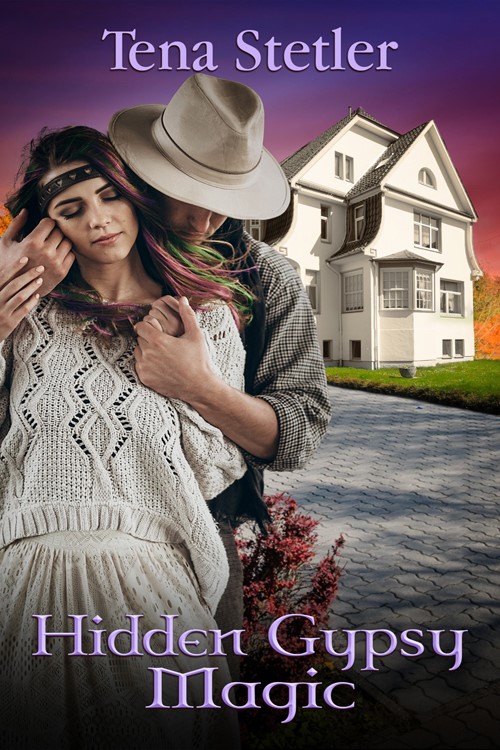 Welcome, Tena. Tell us, how did you come up with this new plot?
Hi Barbara! Thank you so much for hosting me and HIDDEN GYSPY MAGIC on your beautiful blog. I'm thrilled to be here and so excited to share with you the inspiration for my fantasy, time travel, adventure.
Part of the inspiration for Hidden Gypsy Magic was the characters themselves. Gwen was introduced in A Witch's Journey. Brock came to fruition in A Witch's Holiday Wedding. They insisted on their own story. Then my friend adopted three baby desert tortoises. A story line began to play out in my head, since Gwen is a wildlife rehabilitator and Brock is a veterinarian. They live and work in Salem, Massachusetts. Salem as always intrigued me, so I put a twist on the witch trials and a trip back in time. Then I threw in poachers in present time and a dog and owl rescue. Still the what if's just kept coming and Hidden Gypsy Magic was born.
Additional inspiration was the Salem Witch Trials. How can you set a story in Salem Massachusetts and not mention the Salem Witch trials? Okay I admit it, I've always been enamored with the Salem Witch Trials since I was involved in a high school play The Crucible. Research into the Salem Witch Trials led me to believe that things were not always as they seemed. I wondered if the accounts of those judging the supposed witches had something to hide or were they on some kind of power trip.
Researching one highly visible individual Judge in the witch trials, I had an epiphany. What if that person was not who or what he claimed to be? What if he had intimate knowledge of witchcraft and not just as a bystander? Well, that could put a kink in the accounts of the Salem Witch Trials. Don't you think? That's what's fun about writing fiction. LOL
How about a little more about Hidden Gypsy Magic?
The Salem Wildlife Sanctuary is Gwen Taylor's life work. Her Irish Gypsy heritage provides a hidden talent she uses to help the creatures under her care. But even her magical skills can't help new rescues in dire need of veterinary care.
The opportunity of signing on as the vet for Gwen's sanctuary dropped into Brock Scutter's lap after he expanded his practice to include wildlife. The personal attraction he and Gwen experience is undeniable the more their professional and personal lives collide.
Touring the only "non-haunted" house in Salem they both feel a spark of magic. A trip to his family's cabin uncovers a heritage he didn't know existed. If they want a future together, it means facing the consequences of awakening hidden Gypsy magic and a race against the clock to correct past wrongs.
A sneak peek between the pages of Hidden Gypsy Magic:
Carefully, Gwen took the poppet and eased her hand back into the painting. A vortex sucked her arm then her entire body into the painting swirls of red, blue, and yellow swam around her then she was falling. She gulped in air as her stomach flipped threatening to spill its contents into the void. Her throat hurt from screaming, yet there was no sound. Something hard hit her backside, then it was quiet, she blinked and rubbed her eyes. Finding herself sitting in a rocking chair that squeaked announcing her arrival, she straightened and several pairs of eyes peered at her with interest. The room was familiar— it was the living room of Brock's soon-to-be house, only the furnishings were quite different. The dragon staircase…
Before she could grasp what was happening a swirling portal of colors opened up in the center of the room. With a whoosh her best friend, Pepper unceremoniously landed in the middle of the hardwood floor with a thud.
Pepper jumped up and brushed herself and stared at Gwen. "Another fine mess you've gotten us into. I nearly didn't catch a hold of your magic trail into the painting." She paused and glanced around. "Where the hell are we?" Pepper switched her attention to the three women and two men observing them from wooden chairs scattered around the room. "Hey, this is Brock's house…but it isn't. Oh no…" Her hand flew to her mouth as she sidled over and positioned herself to the side of Gwen's chair.
"What?"
"Judging by the clothes these people are wearing, and the decor, the painting seems to have sucked us back in time," Pepper whispered eying the group sitting before them.
"Holy cow, Brock is never going to believe this." Gwen glanced at their surroundings. "If we ever get out of here."
Buy Links:
Amazon – https://www.amazon.com/Hidden-Gypsy-Magic-Witchs-Journey-ebook/dp/B08FXBNLW5
Amazon UK https://www.amazon.co.uk/Hidden-Gypsy-Magic-Witchs-Journey-ebook/dp/B08FXBNLW5/
Amazon AU https://www.amazon.com.au/Hidden-Gypsy-Magic-Witchs-Journey-ebook/dp/B08FXBNLW5/
Amazon CA https://www.amazon.ca/Hidden-Gypsy-Magic-Witchs-Journey-ebook/
Barnes& Noble https://www.barnesandnoble.com/w/hidden-gypsy-magic-tena-stetler/1137482774?
itunes –https://books.apple.com/us/book/hidden-gypsy-magic/id1527513144
About the Author: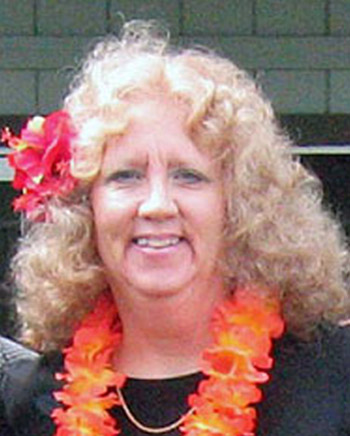 Tena Stetler is a best-selling author of award winning paranormal romance with an over-active imagination. She wrote her first vampire romance as a tween, to the chagrin of her mother and the delight of her friends. Colorado is home; shared with her husband of many moons, a brilliant Chow Chow, a spoiled parrot and a forty-five-year-old box turtle. When she's not writing, her time is spent kayaking, camping, hiking, biking or just relaxing in the great Colorado outdoors.
Her books tell tales of magical kick-ass women and mystical alpha males that dare to love them. Travel, adventure and a bit of mystery flourish in her books along with a few companion animals to round out the tales.
Tena's Social Media Links:
Website: https://www.tenastetler.com
Authors' Secret's Blog – https://www.tenastetler.com/category/authors-secrets-blog/
My Say What Blog – http://www.tenastetler.com/category/my-say-what-blog/
Facebook Page: https://www.facebook.com/tenastetler.author
Twitter Page: https://www.twitter.com/TenaStetler
Goodreads: https://www.goodreads.com/author/show/14187532.Tena_Stetler
Amazon: http://www.amazon.com/author/tenastetler
Newsletter: https://www.tenastetler.com/newsletter-signup/
Pinterest: https://www.pinterest.com/tenastetler
Tribber – http://triberr.com/TenaStetler
Bookbub: https://www.bookbub.com/authors/tena-stetler
Instagram: https://www.instagram.com/tenastetler/
Tumblr: https://www.tumblr.com/blog/tenajean2014
BookGorilla – https://www.bookgorilla.com/author/B014E0PEPM/tena-stetler