Welcome to a sit-down with Mike Torreano, whose Western A Score to Settle has just been released. When I learned that the book follows a cattle drive on a portion of the Goodnight-Loving Trail, I immediately wanted Mike to visit my blog and I wanted to grab the book. My late husband was a fan of the Goodnight-Loving Trail. He even had a cookbook featuring recipes for chuckwagon meals, along with historical bits about the two men and the trail-blazing—well—trail.
The Western has gone through several evolutions but as a genre, it seems to remain popular. And there really was a sort of Code of the West.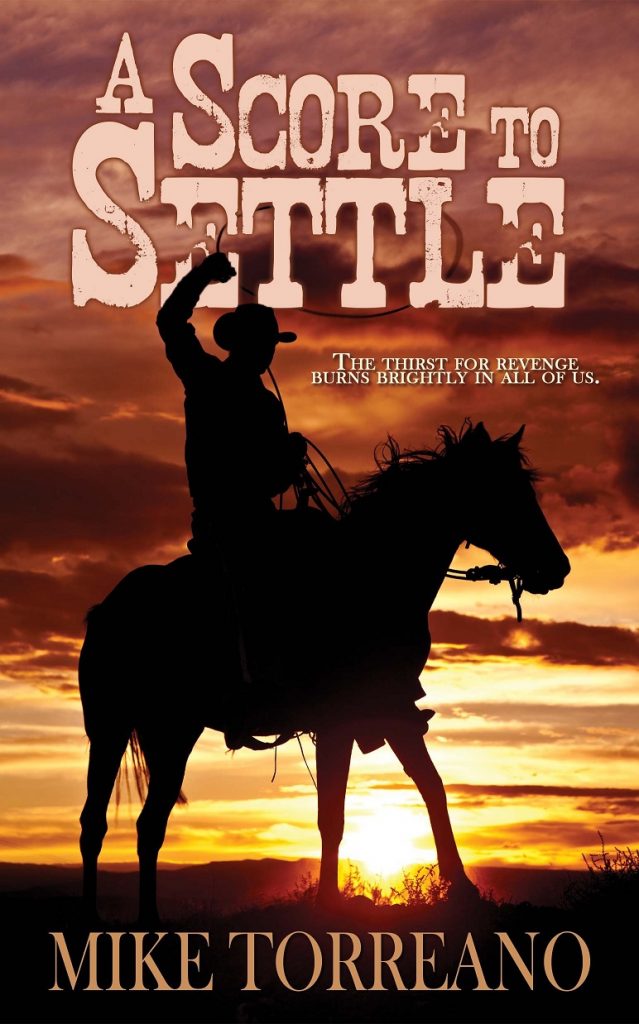 Thanks for being here, Mike. We're all looking forward to hearing about your book and–the Code!!
My latest western is A Score to Settle, released by The Wild Rose Press. The story takes place in 1870 on the Goodnight-Loving cattle trail in New Mexico Territory. I've heard some people say the traditional American western is dead, and it's true the golden age of westerns was some time back. But more recently, several big box office western movies have been released.
Are they coming back? I hope so. If they are, perhaps it's because the Old West embodies timeless values, outcomes where right triumphs over wrong. Not always, but you get the idea. The American West in the nineteenth century was a land of clear-cut rules—there were things you were supposed to do and things you weren't. And if you did wrong, there were consequences, usually immediate, many times violent.
There was a Code of the West–simple rules for simpler times. Unwritten, but adhered to, nonetheless. The Code drew its strength from the underlying character of western men and women. Life back then was hard, but simple. Things that needed to get done got done. Whining wasn't tolerated. Complainers were ignored. You weren't offended, you just played the hand you were dealt. If you're getting the idea I like that kind of culture, you're right.
The world we live in today sometimes baffles me. Everything seems to be different shades of gray. Honor and fidelity don't seem to be in fashion. Our culture is filled with victims.
While the Code of the West was unwritten, there were certain common elements that everyone—from the hard-working sodbuster, to the law-abiding citizen, and even the hardened criminal—typically abided by. Granted, there were exceptions, but generally that held true. The Code gave westerners a guide to live by that they broke at their own peril. But even today, I'd wager we still have values that are non-negotiable. After all, values don't really change, only times, circumstances, and people do.
I don't believe the Code's values have vanished, but sometimes it seems they've been driven from our national narrative entirely. Popular culture tends to dismiss old-time values, or should I say timeless values. We're an instant gratification society focusing on the here and now, dismissive of lessons of the past. Imagine a world where you sat with your family at night talking with each other. Imagine a world where a man or woman's word was their bond. Where handshakes took the place of long-winded contracts.
In his poem, 'Out Where The West Begins', Arthur Chapman says,
Where there's more of singing and less of sighing,
Where there's more of giving and less of buying,
And folks make friends without half trying—
That where the West begins.
So, yes, sometimes I yearn for those simpler times amid today's ever-present social media. The world I created in A Score to Settle looks pretty appealing to me. And perhaps it would to many of you. That's why I believe the Western will never die.
Blurb
Broken after his family is murdered, rancher Del Lawson signs on to a cattle drive along the Goodnight Loving trail in 1870, unaware he's still in danger. When he falls for a pretty Army nurse, the killers target her.
If he's to recover from his grief and build a new life, Del must set out on a gritty hunt for the men who are hunting him.
Meanwhile, Del's mother, Maybelle, doesn't know her son survived that murderous night. When she discovers the gold the killers are after, she uses the treasure in an elaborate masquerade to take the murderers down.
Will mother and son's plans reap justice-or destroy what's left of the Lawson clan?
EXCERPT:
"Tell me your story, Del. We got time."
Del tried to piece the last few days together. He told Sonny about leaving Rose and—
She interrupted. "That your woman?"
"If she'll have me. If I ever see her again." He told her about the search to find Tyson. Riding through Santa Rosa, the trickery about Lost Creek, Potter's ambush south of town amid the sandstorm. Riding for Wilkins' ranch and Shade being played out. The desperate walk to find Sinola in the dark.
"You've had quite the adventure, Del Lawson."
ABOUT THE AUTHOR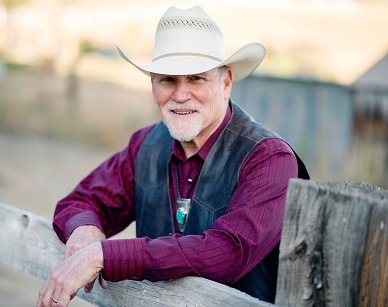 Mike Torreano has a military background and is a student of history and the American West. He fell in love with Zane Grey's descriptions of the Painted Desert in the fifth grade, when his teacher made her students read a book and write a report every week.
Mike recently had a short story set during the Yukon gold rush days published in an anthology, and he's written for magazines and small newspapers. An experienced editor, he's taught University English and Journalism. He's a member of Colorado Springs Fiction Writers, Pikes Peak Writers, The Historical Novel Society, and Western Writers of America. He brings his readers back in time with him as he recreates western life in the late 19th century.
Links to Social Media
Goodreads: https://www.goodreads.com/book/show/55216079-a-score-to-settle
Bookbub: https://www.bookbub.com/books/a-score-to-settle-by-mike-torreano
Website: www.miketorreano.com
Facebook: Personal: https://www.facebook.com/search/top?q=mike%20torreano Author https://www.facebook.com/Mike-Torreano-Author-107581914412283