Welcome to Week Ten of our Medieval Monday Fall blogs featuring Nature excerpts. In this round, each author is hosting her own book. Here is a look at my novella, A Winter Knight. Week Six! I can't believe time is going so quickly!
THE SET UP
It's December. A snowstorm is sweeping the land when a lone mount loaded with ladies clothing wanders through his gates. Sir Nicholas has been tasked with setting a dilapidated manor to rights, and he's in no mood to play hero. But he can't in all good conscience leave a helpless female stranded. So into the frigid night he rides.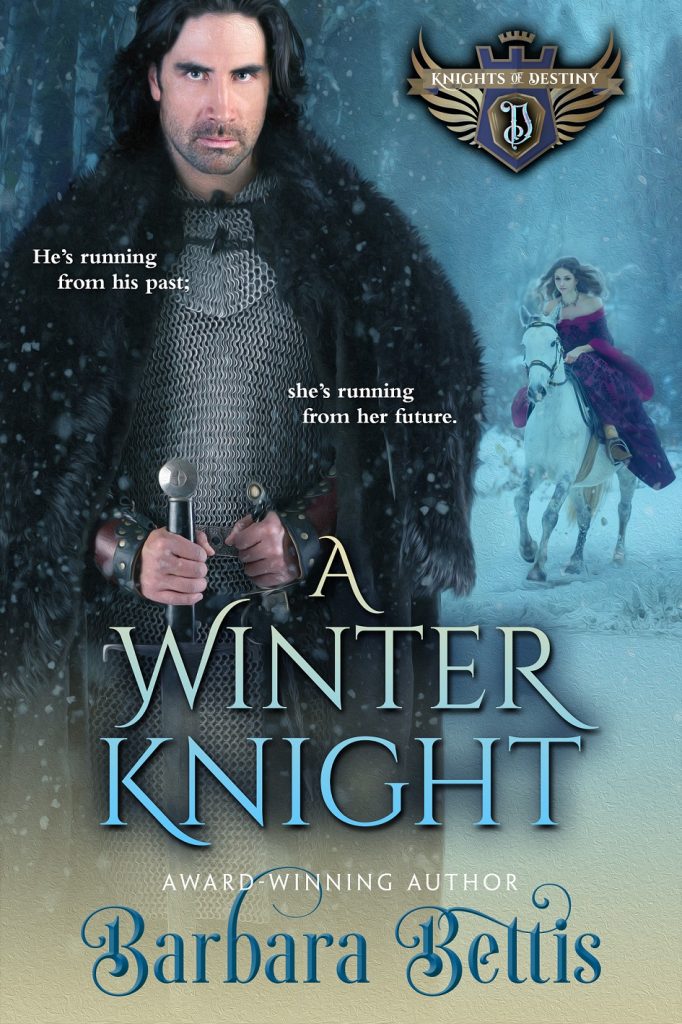 (For easy access to authors taking part in this round of Medieval Monday tales, visit the Medieval Romance Lovers Facebook page. Authors will post their blog links there. You can also find us on Twitter at #MedMonFall20 .)
EXCERPT
She'd failed.
At that thought, she stopped trying to move or to lift her eyelids. Let him think she still slept. It gave her a reprieve of sorts.
From the unyielding pressure beneath her shoulders, she judged she lay on a hard surface. Not a rush-covered floor. One of the hall's tables, perhaps. She didn't attempt to sort out the voices or the clatter. Instead, she tried to recall her flight. How had they found her so quickly? Her maid had promised to tell her grandfather's friends that Clare was ill and wouldn't join them until the next day. She didn't remember being followed, but her memories were a blur after leaving Tipton.
Perhaps she'd taken a wrong turn as she rushed toward Windom. Snow had fallen so unexpectedly and so thickly, she'd barely made out the road. Then Rosebud had shied at a breaking tree limb and… Clare recalled nothing after that.
A new and uncomfortable prickling reassured her that her toes were, indeed, still attached to her body. Another odd sensation sprung up from her legs, a rubbing pressure as if someone were attempting to warm her.
Blurb:
He's running from his past; she's running from her future. But on a snowy winter night, they find each other and the surprising gift of love.
Sir Nicholas has given up on marriage. These days he's content to captain his friend's troops and avoid entanglements—until one winter night when he rescues a half-frozen woman from a snowstorm. Her irrepressible spirit and kindness to others reminds him that all ladies aren't like his former intended, who wed his brother while Nick was on crusade. But he can't open his heart to Lady Clare. She's bound to another, and Nick won't forfeit his honor. Even if she were free, he has nothing to offer but love, and this lady deserves everything.
Lady Clare's dying grandfather has arranged her betrothal, but the arrival of the man she's to wed sends her fleeing into a snowstorm. Injured when her horse stumbles, she's rescued by a mysterious knight. She recovers at his run-down manor, safe at last—until her betrothed tracks her down two days before Christmas. Trapped at home with the wedding imminent, she longs for the winter knight she's come to love.
Only a miracle can bring Clare and Nick together. But at Christmas, anything is possible.
BUY LINKS:
AMAZON: https://amzn.to/356xovq