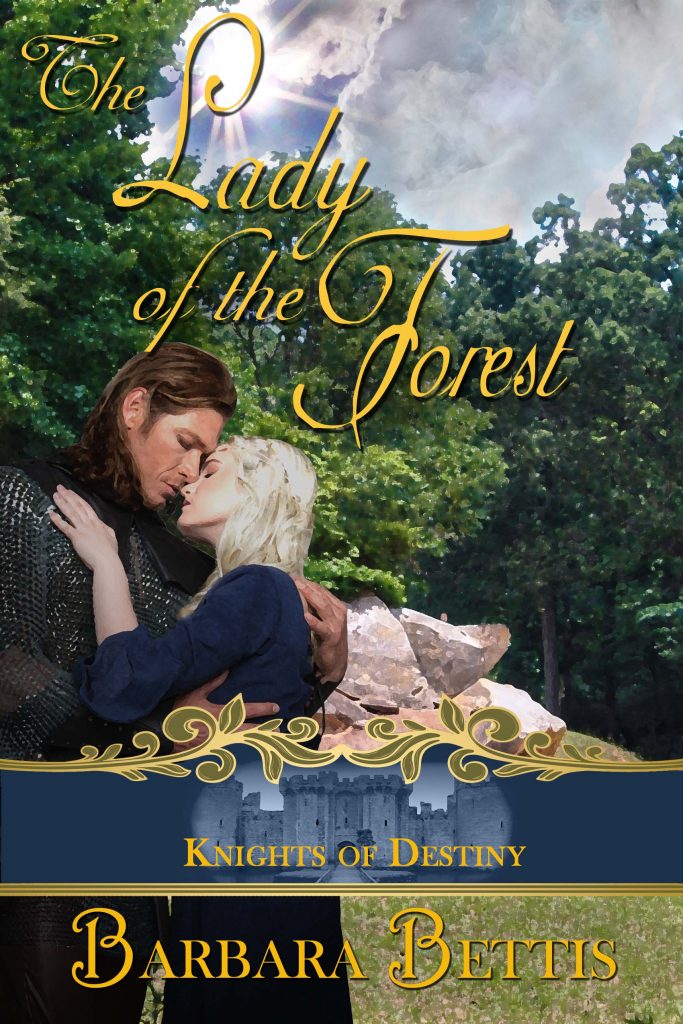 My Goodness, it's 2021! Happy New Year everyone and happy return to our Medieval Monday tours. We welcome some new authors this round and we'll look at both old and new titles with our Spring 21 theme: First Kiss. Remember your first kiss? So special! And so it will be for the couples in each of our books. This round I'm featuring a backlist title, one that is dear to my heart. In THE LADY OF THE FOREST, Henry finds his one and only love, Katherine. Henry, if you recall, is Lady Alyss's (For This Knight Only) and Lady Evelynn's (The Heart of the Phoenix) brother. He's been through many trials as a friend of King Richard the Lionheart including the crusade and the later treacherous betrayal as he and others escort the king home from captivity.
(For easy access to authors taking part in this round of Medieval Monday tales, visit the Medieval Romance Lovers Facebook page. Authors will post their blog links there. You can also find us on Twitter at #MedMonSpring21 .)
As a reminder, here is the blurb:
When her elderly husband dies, Lady Katherine fakes her own death and disappears into the forest with others escaping the brutish new lord. Determined to protect her people, she knocks the wrong man senseless. But Lord Henry isn't an enemy, he's the brother of her childhood friend. Although his tender confidence tempts her, she's bound by duty.
Henry of Chauvere has found the one lady he wants for his own, never mind she's tied him hand and foot. When he learns the king has ordered her to wed Stonehill's ruthless new master, he insists Kate seek haven with his sister. But she won't desert her friends. Henry vows to solve her problem, provided he catches a traitor before the threat from Kate's past catches her.
When a daring rescue compels Henry and Kate to join forces, their attraction grows into love. If only duty didn't drive them apart.
Buy Link – http://amzn.to/2gIrn1j
And here's the beginning of the extended excerpt:
(Henry is accompanying Katherine, taking one of her wounded soldiers to someone who can treat his wounded hand.)
"I'm taking him to my old nurse, Ulah. She's a healer. Her cottage is near Glenmore Manor."
"Glenmore—your old home?"
"When my father died, Sir Hubert claimed it on my behalf, and the property became part of Stonehill. Until last year one of our knights served Glenmore as seneschal, but he and his wife died in the fever. The place is nearly deserted now. Only Ulah lives nearby."
Her voice became softer as she spoke. After a moment she eased against Henry. His left arm slid around her shoulders in a reflexive movement.
"I intended to fill the position, but the illness took so many. Before I could appoint another—well, I left." She sighed. "I dislike seeing the manor and the land ignored. The new lord has installed one man there, but Sir Mortimer refuses to invest additional men or coin for the upkeep, at least until he weds. God willing, it won't be me."
To see what happens next week, visit Eliza Knight's blog: www.elizaknight.com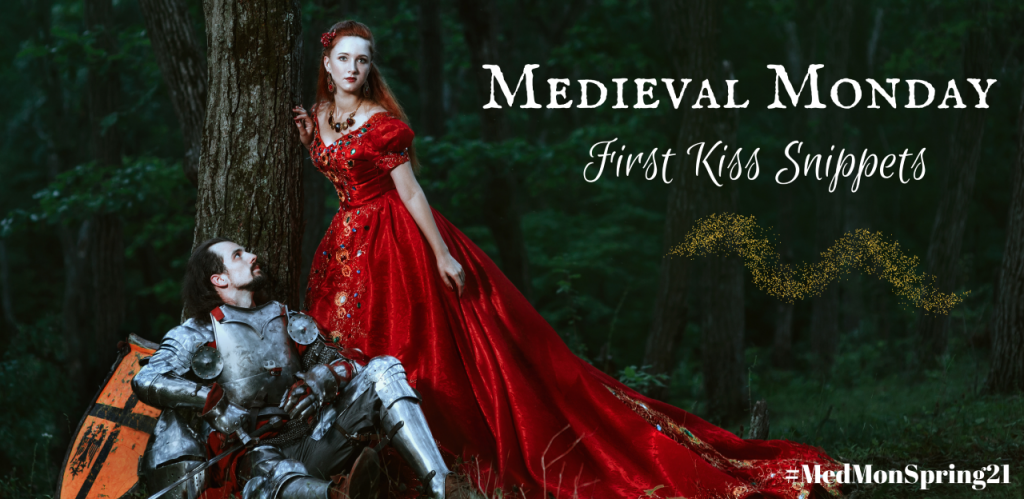 EXCERPT