It's Week Three of Medieval Monday 2021 Spring Edition, where authors share excerpts featuring a First Kiss. Each week I feature a different author with a snippet from her extended excerpt. She features my example on her blog the same day.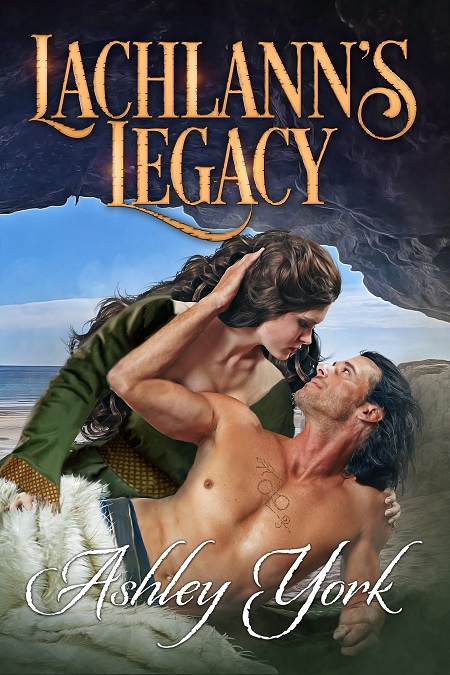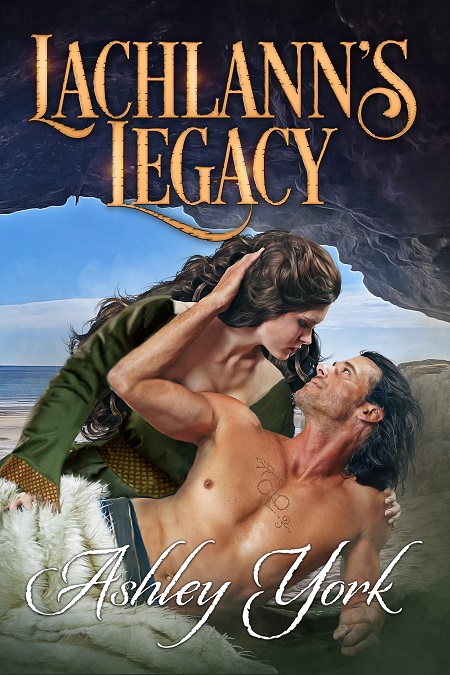 (For easy access to authors taking part in this round of Medieval Monday tales, visit the Medieval Romance Lovers Facebook page. Authors will post their blog links there.  You can also find us on Twitter at #MedMonSpring21 .)
Help me welcome my good friend, Ashley York, to Medieval Monday today. She's is sharing a snippet from her latest book, Lachlann's Legacy
Blurb:
Hidden secrets could tear them apart as fast as their passion drove them together
On the Moray coast in Scotland…
Ethne's genuine and caring nature makes her invaluable to her brother as his son's caretaker, but he and his wife treat her as little more than their servant. When she learns their tribal leader would use her chaste status for his own purposes, Ethne plans to escape and reluctantly accepts the help of Lachlann—a handsome pilgrim she only just met at the local faire.
Despite her independent spirit, Ethne feels drawn to Lachlann. Her instincts say his intentions are honorable, but can she trust him with her heart?
Raised by his godfather with few clues to his family's past, Lachlann values his freedom and the brotherhood of his highlander kin. Disguised as a pilgrim on a mission for the priory, he encounters Ethne, a warm, intelligent maiden whose courage in the face of a loveless marriage awakens an intense need to protect her.
Unfortunately, Ethne is one of the very people he must deceive to explore the cave system containing clues to the lost treasure he seeks. But he cannot abandon her to an uncertain fate—or deny the simmering tension between them.
With religious prejudice running high and both of them facing tests of loyalty, Lachlann and Ethne may realize the only way to fight for their futures is to surrender… to each other.
EXCERPT
"My friends care so little for me that they left me here?" He made light of the situation. "But ye stayed by my side." He held her gaze until she lowered her eyes. The coverings suddenly seemed a bit too warm, and he pushed them down around his hips. His side still burned. "Did they, at the verra least, make sure I would live before they abandoned me?"
Ethne chuckled, gliding the refreshed cloth across his bare chest and the designs prominently displayed there. "Well, Finn was so concerned about ye that he missed the chance to see yer horses."

BUY LINK: https://www.ashleyyorkauthor.com/lachlanns-legacy
AND DON'T FORGET–EACH FRIDAY, THERE'S A GIVEAWAY ON THE MEDIEVAL ROMANCE LOVERS FACEBOOK PAGE. DROP BY, COMMENT, AND BE ELIGIBLE TO WIN A FREE BOOK!
TILL NEXT MONDAY–HAPPY READING!