i am happy to welcome the talented Bambi Lynn to Medieval Monday. Bambi has a
You can find the next installment of my The Lady of the Forest on Bambi's blog: https://bambilynnblog.wordpress.com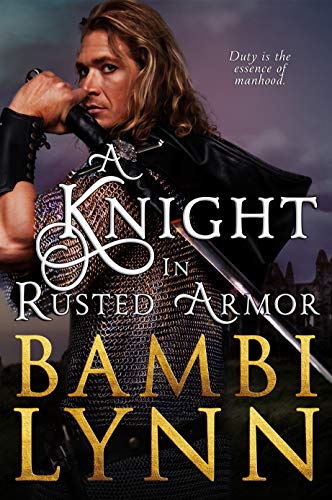 TAGLINE: Duty is the essence of manhood.
BLURB:
Allys Stone would risk repute as a ruined woman to gain control of her life. Thorin Svenson would battle the most skilled knights in the realm to win her. Theirs is a love story of fairy tales and wild passion, a battle of wills as well as brawn.
Allys wants to choose her own husband, one who loves life and laughter as much as she does. One who considers her a partner instead of a possession. She has never had any choice but to live by her father's decisions, and now he's offering her as grand prize in a tournament.
Thorin must win the hand of a nobleman's daughter to regain the wealth and position of his family. Consumed by guilt, he will risk his very life to win. Not even her attempts to sabotage his victory will get in his way.
BUY LINK:
Amazon https://www.amzn.com/dp/B08BGCJZBN
EXCERPT:
Fanny waited until Paul had seated himself, then spread a cloth for herself along the perimeter of the glade and stretched out, prepared for a long wait.
Allys offered Paul a sample of one dish after another in an attempt to cool his affections. He prattled on and on, and after a while Allys let her mind wander freely, in search of Thorin Svenson.
She thought of that first night. She thought of it more and more of late. He had been gentle, even before he realized she was a maid. Despite her ignorance, she recognized his raging passion simmering beneath the surface. She had no doubt that the lovemaking they shared was a mere sampling of the pleasure he could deliver. She ached in her core at the thought of swiving him in earnest, of him pounding into her with gusto.

~~~~~~~~~~~~~~~~~~~~~~~~~~~~~~~~~~~~~~~~~
And don't forget to drop by the Medieval Romance Lovers Facebook page each Friday for a chance at a free book! Just make a comment on the weekly topic posted and you'll be entered in the drawing.