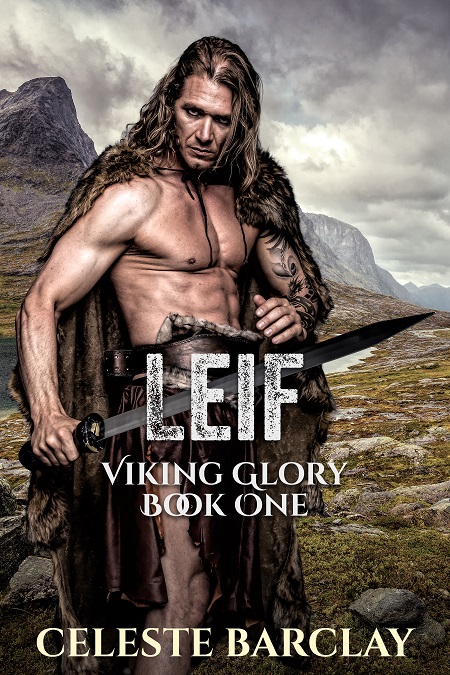 Incredible, isn't it, that three and a half months have passed since the beginning of the Spring '21 Medieval Monday Excerpt Tour? But it's true. Today is the 14th and final excerpt snippet of our exchanges. We've had fantastic new authors join the fantastic core writers this round and I'm certain you've found some new books to enjoy and authors to follow. Our authors are working on books to be out soon, so be sure to keep an eye out for our next Medieval Monday round, to give you a chance for a sneak peek at new books–as well as some old favorites. Bidding farewell to the Spring visit today, I'm happy to welcome one of our new authors, talented Celeste Barclay, whose current book is an exciting tale of a Viking Warrior. Here's a look at Leif, Viking Glory Book I
You can find the final installment of my The Lady of the Forest at Celeste Barclay's blog: www.celestebarclay.com/blog
And check out all the authors taking part in the tour today. Go to Medieval Romance Lovers | Facebook A link to each author's blog will be posted there. And don't forget to stop by the FB page each Friday for a chance at a free book
BLURB:
Fate brought them together. Free will binds them.
After months at sea, Leif Ivarrson wants nothing more than to revel in the comforts of home. Yet when word arrives that a new threat has invaded their land, Leif is forced to take up his sword once more. Tasked with rescuing a jarl's niece, Sigrid, from this malicious enemy, Leif departs on a journey that will alter the course of his fate. 
Since she was a young girl, Sigrid Torbensdóttir's visions have been both a blessing and a curse. Now a grown woman and powerful seer, she knew enemies would come for her, eager to exploit her gift. Yet her visions taught her that fate could not be denied or ignored. As she had foreseen it, the heroic Viking would save her and sweep them both up in the raging storm of inescapable destiny. 
Drawn together by the will of the gods, Leif and Sigrid battle to save their people from a rival tribe's scramble for power. Will their blossoming love survive the tests of war and family? Can a match created by fate withstand the machinations of man?
Can Prince Hawkyns's bravery and Derry's powers end the reign of the devil-beast's terror?
Set sail for adventure in this steamy Viking romance sure to leave you breathless! Norse lore meets passion and intrigue in Leif, written by Celeste Barclay! 
Buy Links: www.books2read.com/leifvikingglory
EXCERPT:
"That isn't the case at all. You must remember I have an advantage, and it's not one I want to abuse. I have known you since I was nine even if we'd never met before. It feels like I've grown up with you. I've not only seen the events of your life, but I've often felt them too. It's not a question of whether I wish to wed, but more of whether you would want to wed me knowing I'm already well acquainted with you when you know nothing of me. Will you wed me because that's what fate has foretold?"
"I would have us become better acquainted. There's something that draws me to you. I feel it, and I believe it's the will of the gods and something unique to you. I don't know how to describe it, and I don't yet understand it, but neither do I want to ignore it. However, this development will infuriate my father. His warning to stay away from you was explicit."
Check out last week's with Mary Morgan: https://www.marymorganauthor.com/blog
Follow the excerpt from the very beginning, starting with the first snippet on Celeste Barclay's blog: www.celestebarclay.com/blog
~~~~~~~~~~~~~~~~~~~~~~~~~~~~~~~~~~~~~~
And don't forget to drop by the Medieval Romance Lovers Facebook page each Friday for a chance at a free book! Just make a comment on the weekly topic posted and you'll be entered in the drawing.