Happy Monday, everyone. Today I want to share a peek at my medieval short story that I('m lengthening a bit before submitting to my editor. The Right Knight is a light look at the situation a nobleman's daughter faces when her father dies leaving her home and extensive lands in the hands of King John. The king likes few things better than awarding such holdings to his favorites–often mercenary knights who have served him well in his wars. Annis does have a choice, however, Marry the knight the king sends, or become the king's ward. Choices, choices!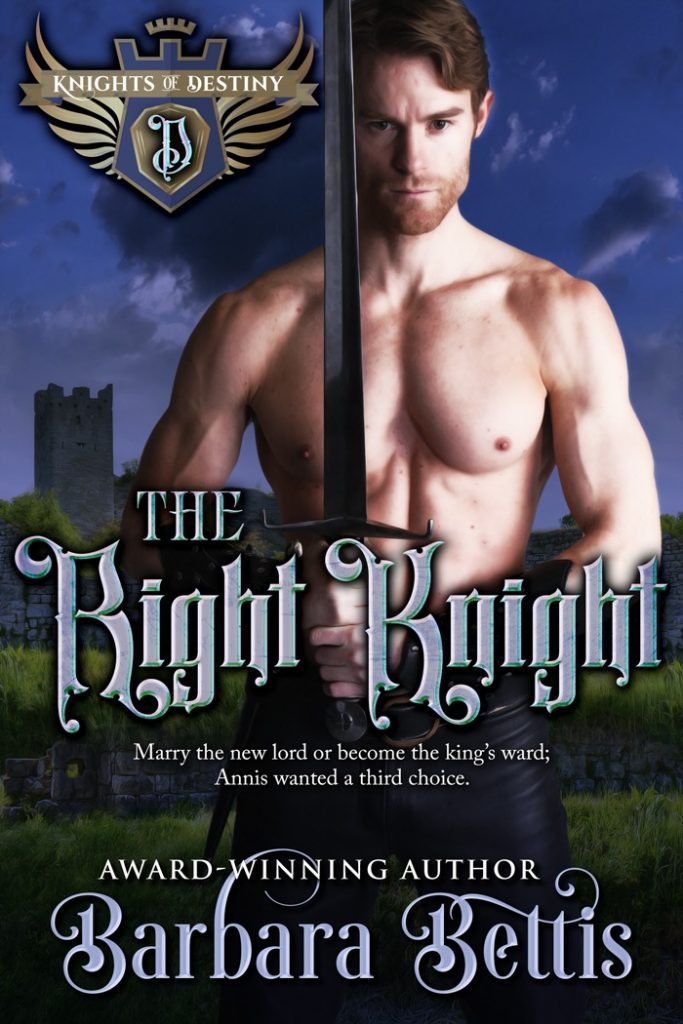 Here's a preliminary blurb and former cover.
Marry the new lord or become the king's ward; Annis prefers a third choice.
Blurb:
After her father dies, Lady Annis fears King John will award Roxley Castle to one of his pet mercenaries. Yet she's unprepared for the rude knight who arrives with John's order: wed the new lord or become the king's ward. How can she choose when she's still in mourning? And if the new lord is anything like this despicable representative, she's better off fleeing to her aunt for shelter.
Sir Hugh is eager to take possession of his new castle. He appears at the gates after three days of hard travel, looking so disgraceful, Lady Annis takes him for a servant. Before he can reveal his identity, the lady disappears with her cousin, supposedly to visit her aunt. Trouble is, the cousin is one of the men whose petition for Roxley Castle was rejected by the king. And he wants the castle even if he must force his cousin to wed.
Hugh sets out to rescue Annis, but when she learns his true identity, he finds her anger for his deception threatens any chance of happiness. If only she can see beyond his reputation to the tender heart beneath.
NOTE: Be sure to visit my fellow Medieval Monday Roses (The Wild Rose Press) Mary Morgan and Anastasia Abboud. They always have something interesting planned. You can find them here:
Mary: https://www.marymorganauthor.com/blog
Anastasia: http://anastasiaabboud.com