One of the many things I enjoy about writing stories set in the Medieval era is finding out about how the people lived. Like most writers of historicals, I can lose myself for hours in research and must force myself to stop. (Even though I'm sure that in one more book, one more online learned site I'll uncover a glowing gem of fact.)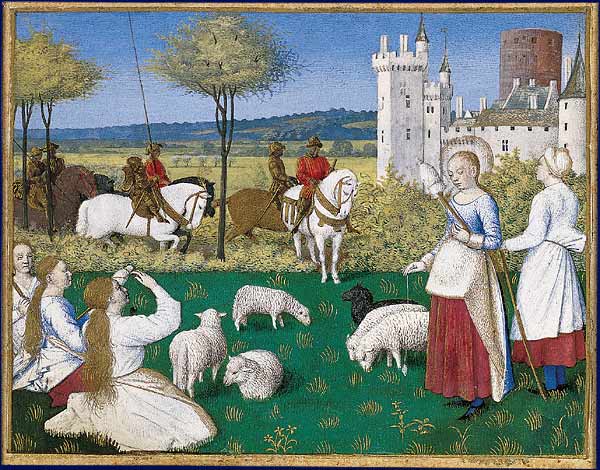 One of the topics that provides endless research opportunity deals with holidays the 'regular' people of the Middle Ages observed. In addition to the obvious ones, people often celebrated church feast days. At that time, the formal religion of the West was Christianity via the Catholic Church, and the church recognized many saints, who were celebrated on designated dates.
While two St. Margarets were celebrated within a week of each other in July, today I want to tell you about St. Margaret of Pisidia whose feast day is this week. According to tradition, legends, (and maybe a little imagination), she was an interesting if tragic lady.
Sources have it that she was born near Antioch during the reign of Diocletian. Her father was said to have been a pagan priest. When her mother died soon after her birth, Margaret was raised by her nurse, who was a Christian. Margaret, exposed to that influence, became a Christian and "consecrated" her virginity to God. When her father learned of this, he disowned her and threw her out of the house. She went to live with her nurse, who adopted her.
Legend says Margaret was with friends and minding her adoptive mother's sheep one day when a Roman official came by. Struck by her beauty, he ordered her brought to him—to be his wife or his concubine, depending on whether or not she was already wed.
He ordered her to give up Christianity but she refused (some stories maintain that she tried to convert him.) He had her brought to trial and she was condemned.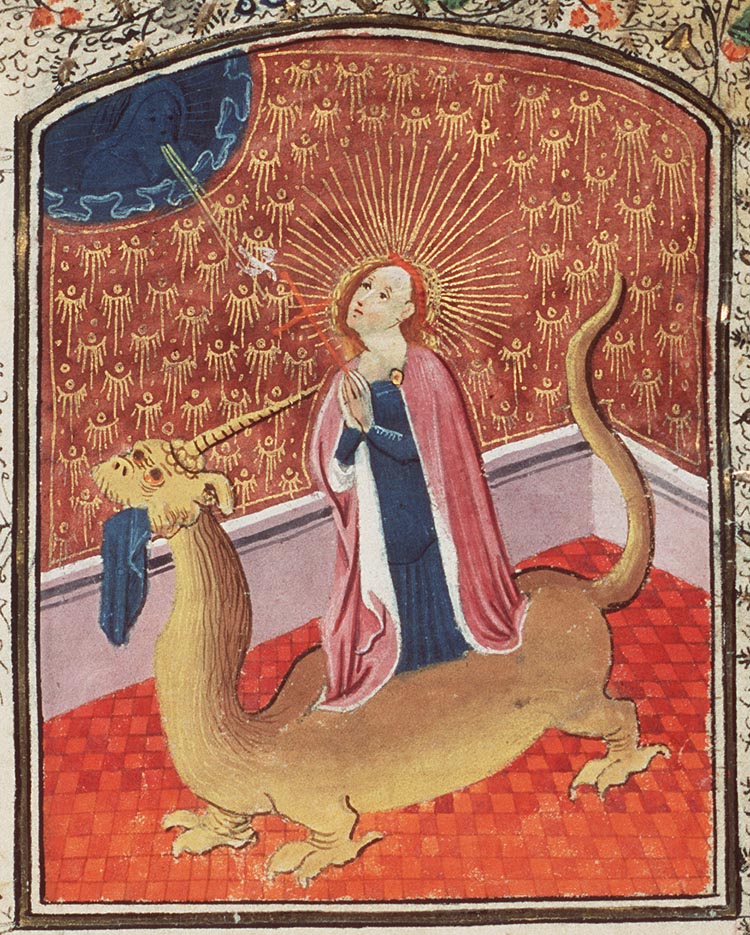 Her persecutors first tried to burn her, but she remained untouched.
Next they threw her in a cauldron of boiling water, but she prayed, her bonds fell away, and she emerged unharmed.
In the third event, which one early churchman later admitted might be more symbolic than real, Margaret prayed to come face to face with her "enemy". A dragon leapt before her (Satan taking that form, the story goes) and tried to swallow her. As he did so, she made the sign of the cross and the small cross she carried became bigger and bigger until it burst the dragon apart and she stepped free.
Finally, her persecutors beheaded her.
Ironically, the virgin St. Margaret became the patron saint of pregnant women (likely, it's said, because of the dragon incident.)
According to her story told on the website St. Margarets Ilkley, "[H]er legend had been declared apocryphal by the Pope as early as 494," and although she's said to have died during the Diocletian persecution in the early 300s AD, the exact placement of her years is unknown. (Did she even exist? Some sources question that, but her legend remains.)
She's one of the saints who appeared to Joan of Arc, and is recognized as one of the Fourteen Holy Helpers, a group of saints "known for their ability to petition for people."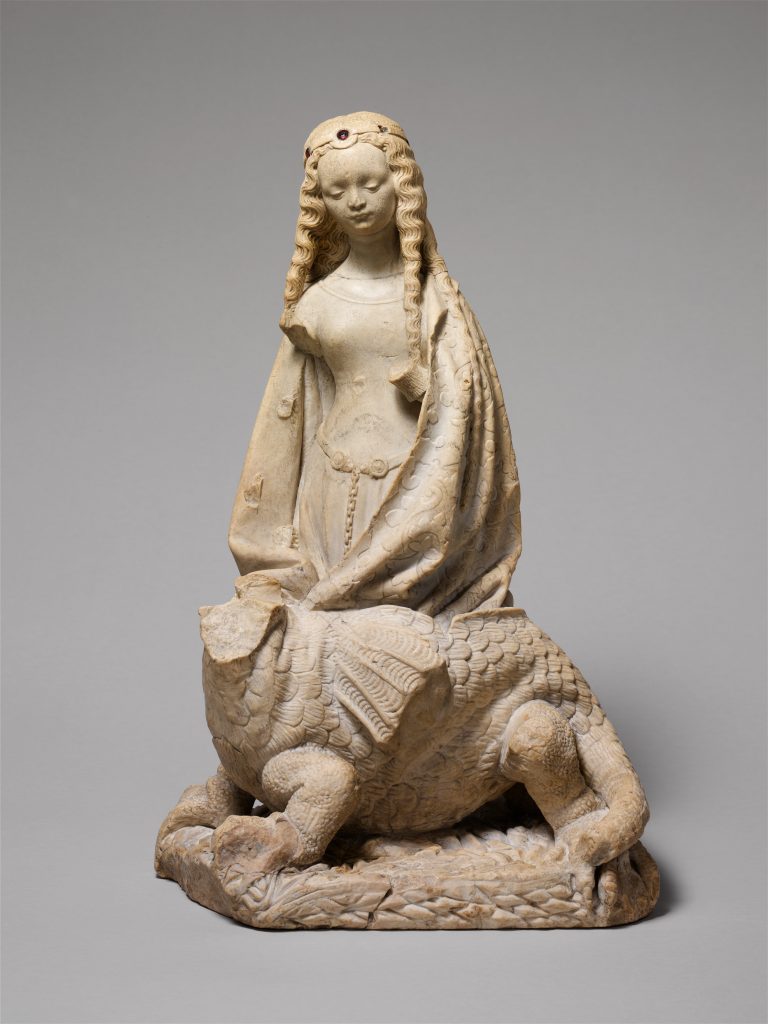 It is said she was especially popular among medieval folks, likely because of her connection to childbirth. She was also patron saint "of women, nurses, and peasants" (St. Margarets Ilkley).
A popular lady of the medieval people, her feast day is July 20.
Sources:
St. Margaret of Antioch (catholicnewsagency.com)
https://www.stmargaretsilkley.org/information/who-st-margaret
Margaret the Virgin – Wikipedia
NOTE: Be sure to visit my fellow Medieval Monday Roses (The Wild Rose Press) Mary Morgan and Anastasia Abboud . They always have something interesting planned. You can find them here:
Mary: https://www.marymorganauthor.com/blog
Anastasia: http://anastasiaabboud.com