You Can Create A Castle Too
In my office, I have a couple of photos of castles from Scotland and on another wall, a couple of prints of early 1800 lithographs picturing the English countryside–for that Regency I keep threatening to finish. Just looking at those visuals can inspire me when I'm working on setting for my books.
Somehow it's not the beautiful still-inhabited castles or manors that give me the greatest push. It's those fallen into disuse, disrepair –and basically fallen to pieces. Something about the solitariness of fragments of wall that remains silhouetted against the sky that fuels the imagination. I can rebuild that shell in my mind, surround it with walls and outbuildings and populate it with the people of my creation. In fact, I usually sketch a layout of the interior of the castle or manor and all the accompanying structures around the interior of the bailey — inner and outer. I can spend hours researching from the several books on castle design and layout that I have accumulated.
All this comes, of course, after I have the characters. Characters come first for me, then their stories, then the rest.
Today I want to share with you photos of a few of the ancient castle remains that have caught my fancy and never fail to set me to designing the setting for my next book.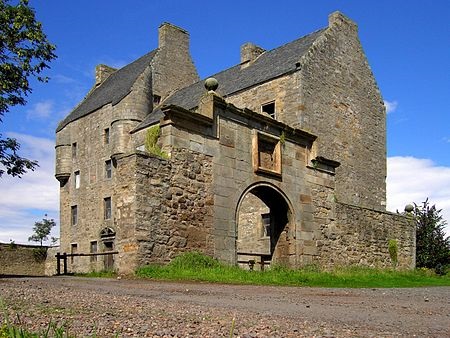 The first is Midhope Castle in Scotland. Originally a tower house from the 1500s, it was enlarged later. It's located a handful of miles from Edinburgh
I haven't been able to identify this second one which I found online. If someone can help me out with it, I'd greatly appreciate it. But the atmosphere of it really can generate ideas, right?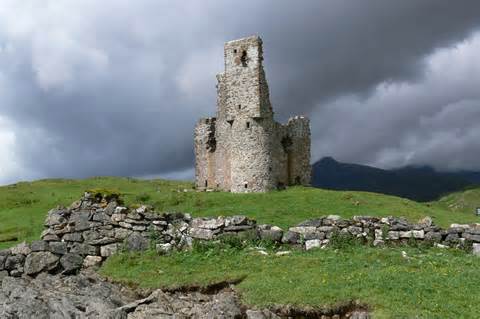 The third one is identified in one place as Brough Castle in England, one of the earliest build after 1066. Obviously the remains below are of later updates.
As you can see, just beginning to look at–and look up–these old structures can set the creative ideas blooming.
Thanks for sharing some of my passion in medieval surroundsing. Happy imagining.
Don't forget to check out my fellow Medieveal Monday Authors:
Mary: https://www.marymorganauthor.com/blog
Anastasia: http://anastasiaabboud.com