I am so happy to welcome a delightful fellow Rose from The Wild Rose Press–Shirley Goldberg. Shirley has a great new book just out (Dec. 7) called A Little Bit of Lust, and its full of the wonderful "mature" romance you've come to expect from her. And wait–there are two very special surprises from her. She has a couple of books on sale AND she's offering you all her humorous holiday short story, "A Bar, Two Dates, and Reindeer Cookies." The link is at the bottom of the page, along with the names of the sale books.
Thanks so much for joining us today, Shirley. Please tell us all about the book, your spunky heroine, and something about yourself!
Thank you so much for hosting me on your blog, Barbara. I write romancey women's fiction and my characters are in their forties and fifties, a bit older than those usually found in romances.
In fact, Sunny, the main character in my first book, Middle Ageish, joked about my appearance on your historical romance blog. "Shirley's characters are all historical," she said.
Ha ha. I'm sure you appreciated that, Shirley.
Sunny loves reading historical romance, by the way. I think she's feeling a tad neglected because A Little Bit of Lust released a few days ago and Lucy, the main character, is getting all the attention. There are days when my characters get on my last nerve. I wonder if that's true for other authors.
Oh, I'll bet so! I Imagine hands are shooting up everywhere. I know mine is! My current heroine can't seem to make up her mind to stay–or leave her yummy suitor!
Speaking of historical, I was very interested to read about the daily lives of people in the middle-ages on this blog since Mary Morgan and Anastasia Abboud also take turns posting riveting and sometimes gruesome stories. (I read about the "Catherine Wheel.") Life wasn't easy back in the medieval day.
Food played an important part in celebrations, and it's also important in my novel. Lucy bakes desserts and distributes them to a few restaurants on the Connecticut shoreline. She also features her desserts on Instagram, and told me she'd like to share her recipe for Chocolate Orange Brownies with your readers. Herewith, Lucy's recipe, which was designed by a young friend of mine, Eva Papadogiorgaki, The Cretan Nutritionist. Find her on Instagram and Facebook @thecretannutritionist.
Chocolate Orange Brownies
*While the combination of chocolate and orange might still be under debate, this recipe is not. Easy to make, impressive to serve and super tasty!
Ingredients:
½ cup melted butter
¼ cup cocoa powder
2 eggs
¾ cup sugar
¾ cup all-purpose flour
½ cup chopped walnuts
2 Tbsp orange juice
1 Tbsp orange zest
1/8 tsp salt
Frosting:
1 ½ cups confectioners' sugar
3 Tbsp soft butter
2 Tbsp orange juice
2 tsp orange zest
Instructions:
Pre-heat oven to 350 degrees F. Stir cocoa into melted butter until incorporated. In a separate bowl beat eggs and add the cocoa mixture. Add. Sugar, flour, walnuts, orange juice and zest and salt. Stir with a spatula just until incorporated. Grease and flour an 8×8" baking pan and pour the mixture in. Bake for 25-30 minutes and cool.
Make the frosting by stirring all ingredients together well with a hand mixer or a whisk.
Spread frosting over the cooled brownies and serve. Garnish with more orange zest if you like.
Oh, my goodness. This sounds So good. and decadent. I can't wait to try it. Now, tell us a little about your new book.
Here's the blurb.
Love-cynical Lucy Bernard delights in her independence. Baking, all things Instagram, the occasional special guy, and most of all hanging out with best friends Deon Goldbloom and Phoebe Karis. But when Deon kisses Lucy at the beach on a chilly afternoon, the two friends jump into a lust-filled romantic weekend. So what's with slotting her into "ignore" status afterward?
Deon Goldbloom is a widower who can't move on after his wife's death. Is he a little crazy spending a sexy few days with Lucy and calling it the best time he's had in four years? Yeah. Except blue Monday comes calling, and Deon isn't ready for the guilt.
Lucy wonders how a smoochy weekend turns into a friends-with-benefits disaster. And Deon wonders if he's made the biggest mistake of his life putting Lucy on "ignore." Using all his nerdy charms, he launches a campaign to bring Lucy around. Maybe they can chart a course back to one another if Lucy will only forgive him.
Excerpt:
Between spoonfuls of grainy steel cut oatmeal, Lucy dictated her list of summer resolutions into the Reminders app on her phone. Birds chirped outside the open kitchen window where the scent of freshly mown grass hung in the air.
Twelve days until summer vacation.
A text blew in from Phoebe. ––Hot guy Marcus got my number and already asked me out. Let's talk later.––
Her thumb hovered over the message icon. She and Phoebe going out with the same man? A lousy idea. Maybe she wouldn't go out with him. Then she remembered his biceps, his negative stomach in the black T-shirt, his full-on banter.
This will sort itself out, a phrase her mom was fond of and which she'd never for a moment believed. It roosted in her head conveniently as she moved on to more pleasant tasks than telling her best friend her hottie was keen on two women.
At the sink, she texted Deon her list of resolutions. ––Dude, take a look at how productive MY summer's gonna be. You?––
She opened the cupboard to get out the ingredients for chocolate orange brownies. On autopilot, she preheated the oven and grabbed an orange and the zester. Slopped a half cup of butter in the pan, stirred in the cocoa, and took it off the burner to cool. Marcus didn't waste time. Last night after their beach stroll, he'd dropped her home and asked for her number. No kissing but she knew. They hit it off. Everything was effortless, the banter, a little hand holding.
Except for the part where he'd asked out her best friend.
Lucy greased and floured the pan. Marcus probably had no idea which one of them he liked better.
Next, she beat the eggs and added the cocoa mixture, turning Marcus over in her mind. Pretty clear he'd asked them both out to compare. Couldn't blame the guy.
"I'll blame if I want to," she sang out loud to the tune of an ancient Leslie Gore song. Instantly, her mood improved. She measured and threw in sugar, flour, walnuts, juice, zest and salt. Poured the mixture into the brownie pan and shoved it in the oven. She set the timer and wiped down the counters and stovetop.
In the study at her computer, she checked the dating site for notifications. There were four lame attempts to grab her attention and she deleted them. Posting photos on Instagram or baking a new pie was more fun.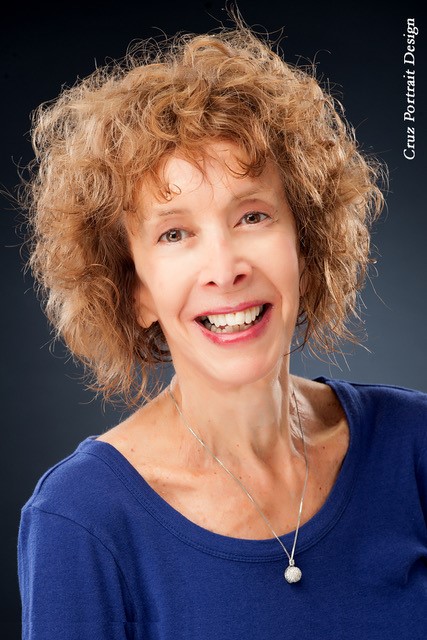 On Safari, she typed in fruit pies and 699,807,368 results popped up, including a fruit pie with a lattice crust that would photograph oh, so well for Instagram.
The doorbell rang, and she startled, peeked out the window. Deon. Deon? At nine am? She trotted down the stairs and swung open the door.
"Hey." His hair stood up cartoonishly. "I was out for a run and I ended up here. Smells like you got up early. Watcha makin'?" He entered, sniffing and rubbed his belly in a parody of a ravenous person. "Got any of those orange brownies? You hiding 'em?" He jerked open the sliding door to the mini laundry room. "Those brownies? I dream about them every so often."
Author Bio
Shirley Goldberg is a writer, novelist, and former ESL and French teacher who's lived in Paris, Crete, and Casablanca. She writes about men and women of a certain age starting over. Her website http://midagedating.com offers a humorous look at dating in mid-life, and her friends like to guess which stories are true. A Little Bit of Lust is her third book in the series Starting Over, although all her books are standalone. Shirley's characters all believe you should never leave home without your sense of humor and she agrees.
Social Media Links
https://www.facebook.com/midagedating
https://www.instagram.com/shirleygoldbergauthor/
https://www.goodreads.com/author/show/3916624.Shirley_Goldberg
https://www.bookbub.com/profile/shirley-goldberg
Buy Links Shortcuts:
All Bookstores Universal Link
Buy Links for A Little Bit of Lust
Universal link to all bookstores: https://books2read.com/u/mlXxKM
https://www.barnesandnoble.com/w/a-little-bit-of-lust-shirley-goldberg/1142242779
https://books.apple.com/us/book/a-little-bit-of-lust/id6443753021
~~Shirley's books on sale for .99!~~
Middle Ageish
https://books2read.com/u/mY7jvV
Eat Your Heart Out
https://books2read.com/u/m2dDEj
https://books2read.com/u/m2dDEj
AND HERE"S THAT SPECIAL TREAT!!
SHIRLEY'S SPECIAL SHORT STORY LINK. https://dl.bookfunnel.com/wfh0lvgvdq "They'll need to sign up for my newsletter," she said, "but can unsubscribe at any time. "