What a day –celebrating Medieval Monday And featuring my dear friend Mary Morgan with her new book, released last Monday. Wishes Under A Highland Star is another entry in her popular award-winner series, Order of the Dragon Knights. Welcome, Mary, and congratulations on the fantastic reviews this book is scoring. I'm reading it now–and loving it!! (P.S. Everyone–Watch the fabulous trailer for the book below.)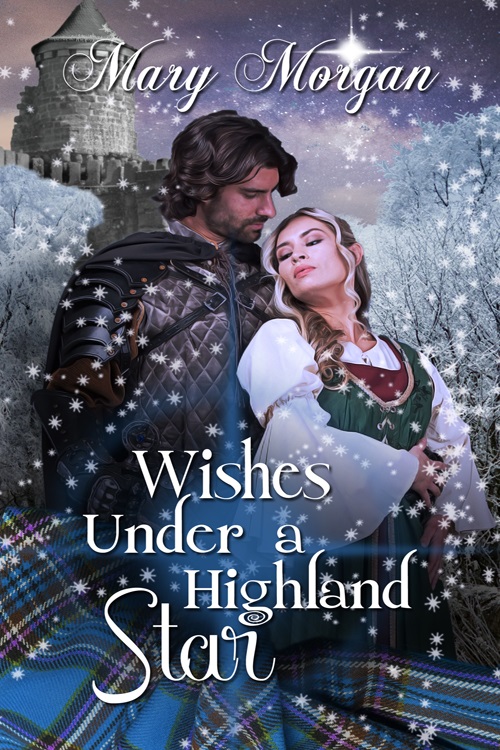 Happy Medieval Monday, Barbara! I'm delighted to be a guest on your lovely blog today! I'd like to share a wee bit about my new Scottish romance story, specifically two special characters.
Animals are dear to my heart and my reason to include them as secondary characters within all my stories. They offer a unique, often comical, element to any scene. I can't imagine not having any fur or feathered friend in one of my books.
In Wishes, there are two special characters who brought another dimension to the story. One is an owl called Mab, and the other is Etain, an aging wolfhound. They both made me chuckle on several occasions. Yet Etain stole my heart. This wolfhound silently wove her way into the first scene with Aine Fraser. In truth, I believe she took complete control and ruled it over Aine. As the author of this story, I merely followed along. I couldn't argue with the majestic animal.
Let me give you a glimpse into a scene with Aine, Etain, and Mab from Wishes Under a Highland Star…
"Do ye trust me?" whispered Aine, treading carefully across the moss-laden path between the pines. Dead leaves and twigs crunched under her booted feet as she peered ahead at her destination. Moonlight dusted the path in front of them, giving her hope they were drawing near.
The wolfhound padded around in front of her and slipped away under a heaving branch.
"'Tis not the way I wish to travel," she bit out into the chilled night air.
Halting her steps, Aine drew her cloak more firmly over her head. She dared not shout at the animal for fear the dog would wander on without her. I should not have brought ye with me.
She knelt on one knee and pounded the moist ground with her fist. Waiting a few more heartbeats, Aine grew impatient.
When the dog refused to emerge, she blew the words outward. "Return to me, Etain. I will not ask ye again," she warned.
An owl hooted from above her. Aine grimaced at the intruder and slowly rose to standing. "Are ye saying I should do her bidding, Mab? Does she seek the same place as I?"
Dark eyes shone back at her as she glanced upward. Aine shook her head. "Give me an answer, Mab, or I shall go forth alone."
When the owl remained silent, Aine tapped her foot in annoyance.
"Perchance I am the fool?" Quickly realizing her mistake, she held out her hand. "Nae, do not answer that question."
The owl ruffled its feathers and turned away from her.
Resigned, Aine uttered a curse and followed after the wolfhound.
Tree limbs smacked at her along the way, their sting mocking her attempt toward her goal. Twice, Aine slipped, and twice she reminded herself she should have ventured forward on the other path. Though the moon's light was a beacon on this misty night, she feared the animal was leading her back to the protection of warm shelter and comforts of its bed.
"Never again will I bring ye on a journey at night, Etain. Are your bones too weary for the adventure? I did warn ye the night's icy fingers would creep through your thick fur. But nae, ye chose to come with me."
Aine's breath billowed white puffs around her as she trudged on through the dense trees and an unfamiliar path.
Slipping on a patch of mud, she quickly grasped the nearest branch to right herself. "There shall be nae kind words when I set my eyes on ye, beast."
She wiped her bruised hand down her cloak and cast a furtive glance upward. As the mists parted, the stars hung heavy against the black night. Yet something appeared wrong. Frowning, Aine took in the other stars. "'Tis as if the Gods and Goddesses shook out their brilliance and reordered them."
Blurb:
As chieftain for his clan, Alex MacFhearguis struggles with the burden of an unwanted responsibility. With the midwinter feast approaching, he flees his castle to find comfort and solitude within the forest. Yet on his quest, Alex stumbles into a world filled with magic, mysteries, and a woman with beguiling eyes who could capture his heart.
When half-Fae Aine Fraser makes a powerful wish, her simple request unlocks the magic she possesses and brings forth a Highlander into her world. Though the man has lost all his memories, she finds her attraction growing for this brooding warrior with each passing day. Unable to deny her feelings, Aine risks everything when she confesses her greatest secret.
Can a beauty who wished for a champion tame the beast of Leòmhann Castle?
Available from these online retailers:
Universal Buy Link: https://books2read.com/u/31DeYa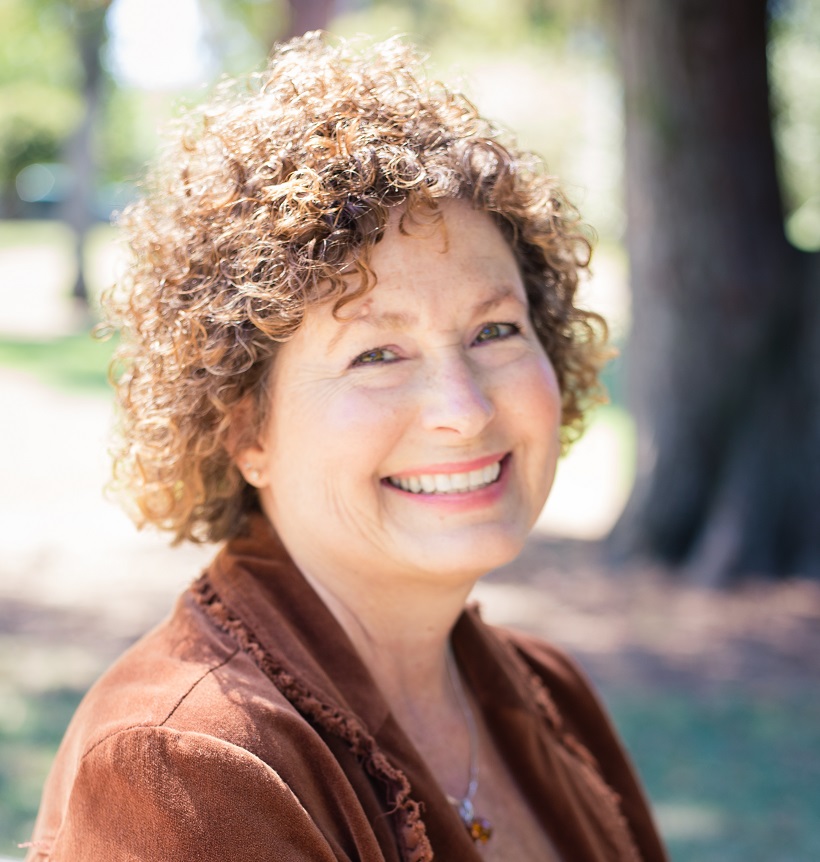 About the Author
Multi award-winning paranormal romance author, Mary Morgan resides in Northern California with her own knight in shining armor. However, during her travels to Scotland, England, and Ireland, she left a part of her soul in one of these countries and vows to return.
Mary's passion for books started at an early age along with an overactive imagination. Inspired by her love for history and ancient Celtic and Norse mythology, her tales are filled with powerful warriors, brave women, magic, and romance. Now, the worlds she created in her mind are coming to life within her stories.
If you enjoy history, tortured heroes, and a wee bit of fantasy, then travel back in time within the pages of her books.
Connect with Mary here ~
Website/Blog: https://www.marymorganauthor.com/
Amazon Author: http://www.amazon.com/Mary-Morgan/e/B00KPE3NWI/
Facebook: https://www.facebook.com/MaryMorganAuthor/
Twitter: http://twitter.com/m_morganauthor
Goodreads: http://www.goodreads.com/author/show/8271002.Mary_Morgan
Pinterest: www.pinterest.com/marymorgan50/
Instagram: https://www.instagram.com/marymorgan2/
BookBub: https://www.bookbub.com/authors/mary-morgan
Audible: https://www.audible.com/author/Mary-Morgan/B00KPE3NWI
LinkedIn: https://www.linkedin.com/in/mary-morgan-2634a77a/
AND WATCH THE EXCITING TRAILER FOR THE BOOK HERE: