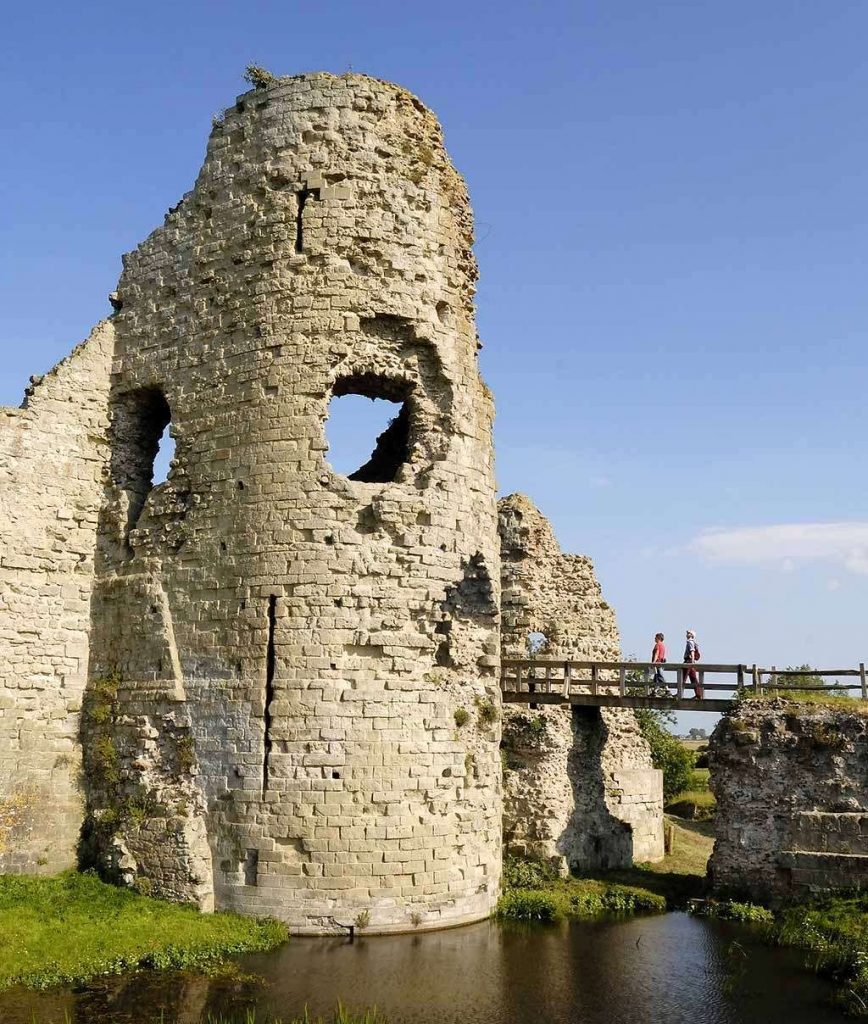 What is now called Pevensey Castle began life in the 4th century as an important and influential Roman fort. Called Anderida in Roman times, it's estimated to have been built around 290 AD. Located on the south coast, it was one of the so-called 'Saxon Shore' forts. Historians theorize that these shore forts, including Portchester which we looked at last time, were built to defend against invasion.
After the Romans left, the site where the fort still stood was occupied during Anglo-Saxon time, although not a great deal is known about the occupants during that period.
Several centuries later, in 1066, Pevensey claimed another piece of history as the landing place of William the Conqueror's troops. From Pevensey, William led his fighters to Hastings where that decisive battle took place.
When he landed, William quickly built some shelter for his men at Pevensey and a motte and bailey wooden structure put up soon after. The old Roman walls were included in the construction and continued to form much of the defensive walls even after the wooden structure was replaced with stone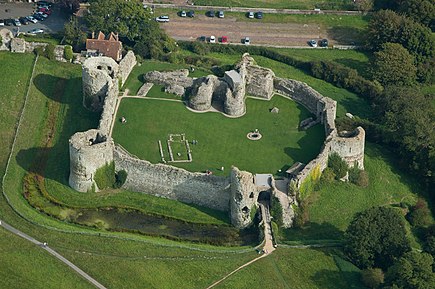 . After William had completed the conquest of England, he reportedly gave the castle with its highly strategic location to his half-brother, Robert, Count of Mortain.
Pevensey Castle was the center of much political strife and battles, although it fell into disrepair in the later Middle Ages. Its location along the coast of the English Channel made it an important site during World War II.
The many details of its history make it fascinating for further study which I highly recommend.
Like many of the medieval castles, it is open to visitors.
And don't forget to check out the other two Medieval Ladies for a possible Medieval Monday post.
MARY MORGAN: https://www.marymorgan.com/
ANASTASIA ABBOUD:https://www.anastasiaabboud.com/a-little-romance/