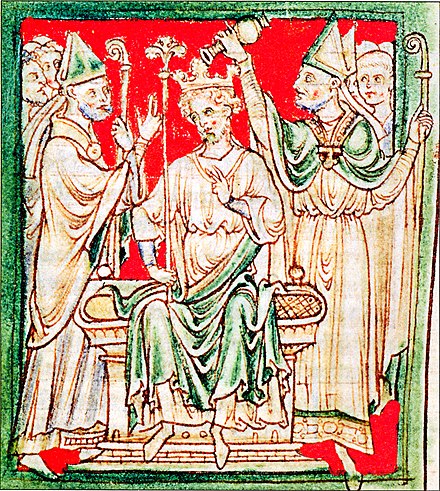 Several of my books have been set in the period of Richard 1 of England sometimes called Richard the Lionheart. Most have probably heard of him especially through the legends of Robin Hood. Certainly he'd be remembered as the brother who preceded King John, who signed the Magna Carta. (John tried so hard to usurp Richard throughout Richard's ten-year reign.)
Richard led the Third Crusade, was captured on his way home from the Holy Land and held prisoner first by the ruler of Austria, who later turned him over to the Holy Roman Emperor Henry VI. Henry held Richard prisoner until a ransom of 150,000 marks was raised and delivered. Richard was set free on Feb. 4, 1194.
But today let's look at these several days during the last of March and the first week in April that were the final days of King Richard.
In March 1199, he and his forces had marched to the Limosin where Viscount Airmar V of Limoges had rebelled. In spite of the fact that those weeks were during Lent, Richard effectively and decisively subdued the viscount's men.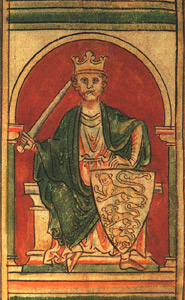 Although the reason is vague—some sources say it was because Richard heard of the discovery of a treasure trove of gold—he took his men to the small castle of Chalus-Chabrol.  There he laid siege to the castle, which wasn't armed, and certainly wasn't in revolt.
On March 26, 1199, according to some chroniclers, Richard was making a routine tour around the castle, when a lone bowman on the walls shot at the king. Richard hadn't even bothered to dress in full armor when he set out, some sources say, which may have made the single shot so effective.
The crossbow bolt hit him in the shoulder. He was seen right away by a physician, but the removal of the bolt and his subsequent treatment was bungled and Richard developed gangrene. When it appeared he would not survive, his mother , Queen Eleanor, was sent for. He died in her arms on April 6.
While all we have are reports from chroniclers, lots of legends swirl around that period. What seems to be true is that Richard called the bowman, a very young man, to his side and forgave him for the deadly strike.
That action makes a wonderful, heartfelt end to King Richard's life, one in which some of his actions had not been considered so altruistic.
However—as an ironic footnote, reports say that after the king died, his long-time right hand man, the mercenary Mercadier, had the young bowman the king had pardoned flayed alive and then hanged.
So these last few days mark a kind of a sad ending to such a famous ruler, but it is also colorful, dramatic, and both heartrending and heartwarming that Richard forgave the man who killed him.

Don't forget to visit the other ladies of Medieval Monday, Mary Morgan and Anastasia Abboud.
www.anastasiaabboud.com/alittleromance
www.marymorganauthor.com/blog