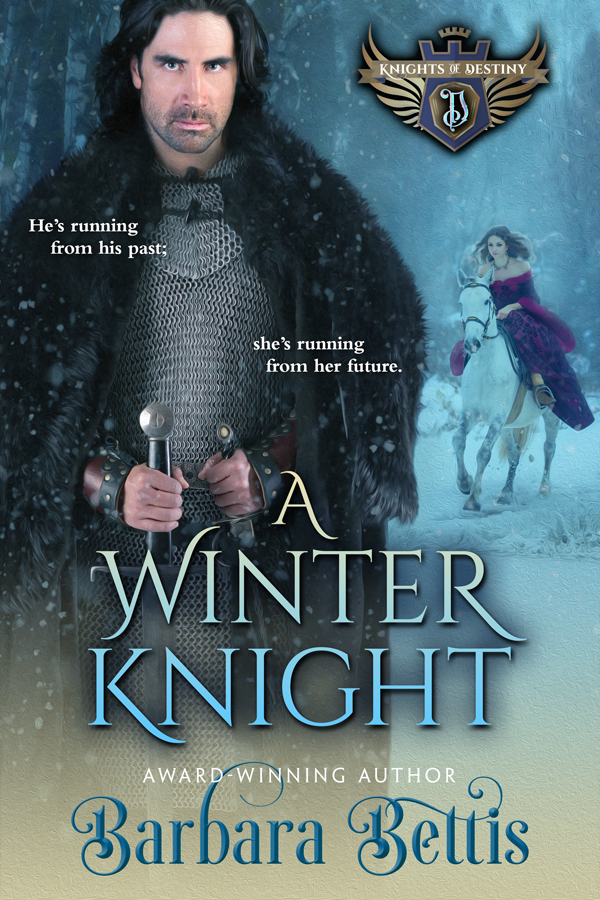 Back cover copy coming soon!

Now Available only 99 cents

Excerpt:
Scanning the landscape, Nicholas spotted a mound in the road a few paces ahead. Odd place for a drift. He swung down and approached. Not a drift. He hunched beside the motionless form. A smattering of snow blended with the cloth that covered the mound. He pulled aside a corner of—fine, white wool? The inside of the material was lined in fur. The whole was tucked around a body.
Tugging gently, Nicholas freed more of the cloth to uncover a female, huddled in upon herself. When he turned the still figure, her head fell to the side, revealing bluing lips in a face as white as the ground.
Merciful God.
She is dead!
He lifted her into his arms and stood. What was he to do with a dead female? He glanced at her form again. Dead—lady, his mind amended. No companion or maidservant would be dressed in such a fine gown or wear a fur-lined cloak worth more than Nicholas's first set of armor. And that had been damned fine chain mail.
He turned toward Solomon, jostling the body higher against his chest. A soft "Umh" reached his ears.
He paused.
She lived?
Merde. She lived!