"Once upon a time, in a land far away,
lived a beautiful princess."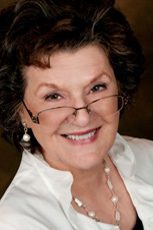 And so began one of the first fairy tales I recall reading. Although my books don't begin that way, whether my heroine is a medieval lady or a Regency miss, she will get her happy ever after.
I can't remember a time I didn't love books. I can recall when I was six, sitting in the corner of my grandmother's couch enthralled with a volume of folk tales and myths from other countries, which came with the encyclopedia set my mother had purchased.
One of my favorite places growing up was the small public library where I could lose myself for hours in the aisles housing the historical novels, most written by men.
I loved writing, as well as reading. The summer between the seventh and eighth grades, a friend and I spread blankets beneath an old oak at the foot of our lawn on the farm and wrote a pot-boiler of a story about a tribal uprising in a far-off land and the heroic hunter who save the beautiful heroine's life. The story was truly awful.
With twin loves of history and English, I ended up majoring in English in college, with history as a strong minor. But life took a different turn and when I finished my bachelor's degree, my minor had changed to philosophy, with history as the second minor. But that didn't make a difference in my love of the subjects. From ancient Greece, to medieval England and Scotland, to Renaissance Italy and France—all were fascinating.
After I finished my first degree, I took a job in newspapers. I worked mostly at a small daily so my two sons could attend a small town school. I enjoyed being a reporter and, later, an editor. Even after I became a professor, many of my summers were spent at area newspapers or magazines.
I taught English and journalism at area colleges for—umm—many years. In fact, my doctorate in college teaching has an emphasis in journalism ethics. (Yes, one of my soapboxes is labeled that!)
But it wasn't until after my husband died unexpectedly a few years ago that I decided to try my hand at fiction. At last. I opted for other changes then too. I gave up teaching journalism full time and taught English as an adjunct at a local community college. Now I do some free-lance editing and, along with spending time with my wonderful grandchildren, I write.
I love creating stories of other times and places, of heroines to dies for and Heroes to Live For. And all those stories have happy ever afters. Of course