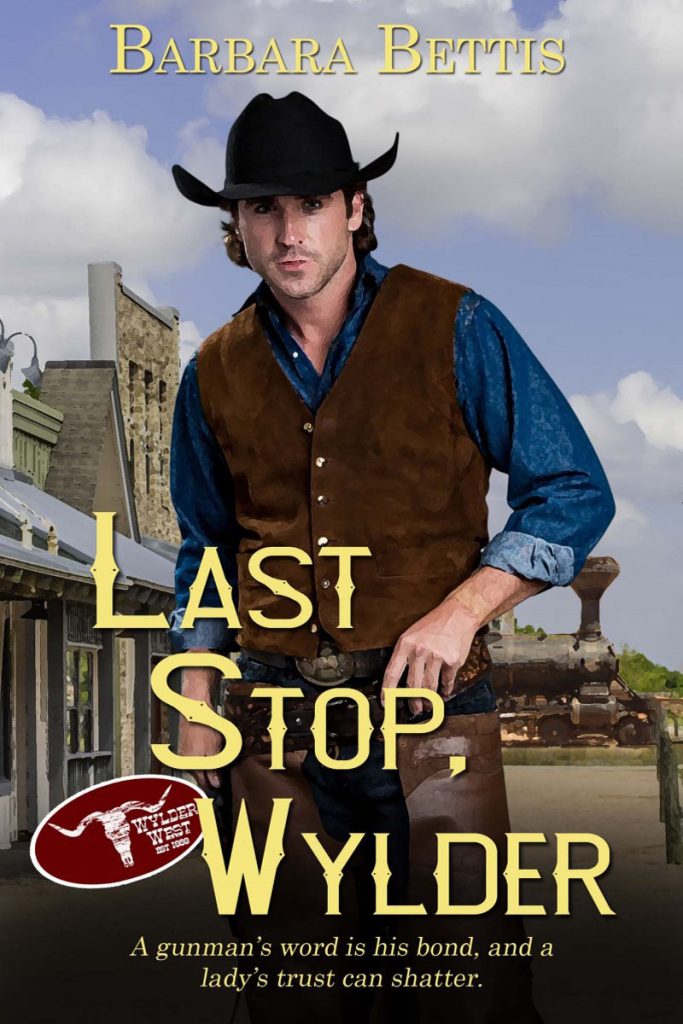 Gunman Morgan Dodd is headed to a new life in California, where no one knows his name. Or his reputation. Just one last job to raise money for his fresh start—gunhand for a railroad agent in Wyoming. Easy enough. Until he meets the woman who could change everything.
After ending her engagement, Emily Martin longs for independence. She sets out for Wylder, Wyoming, to help her brother with his newspaper. But when she arrives, she finds he's off investigating a story. Well, then. She'll simply publish the paper herself until he returns. Emily's prepared to face challenges, but not the dangerous stranger who ambushes her heart. The same man hired to destroy her livelihood.
When a common enemy threatens, Morgan and Emily must find a way to defeat danger and save their budding love. But a gunman's word is his bond, and a lady's trust can shatter.

Buy the Book:

Excerpt:
Coming soon…